pembroke pines, fl – With spring right around the corner, one school in sunny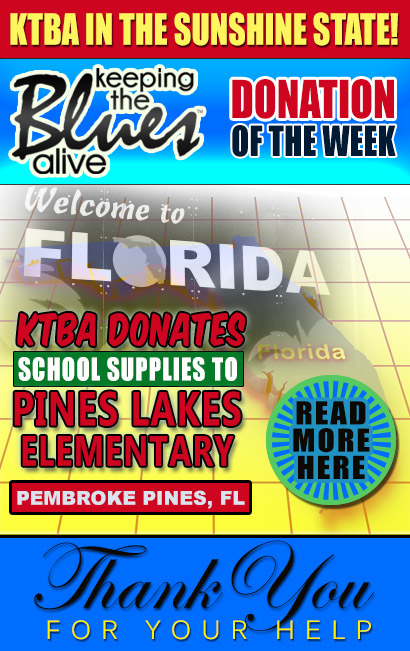 South Florida will be excited to start on their new music project, thanks to the donations given this past week!
Mrs. O'Sullivan, a fifth grade teacher at Pines Lakes Elementary School, had devised a music project concept that would incorporate arts, music, AND literature in order to give her students a well-rounded education.  We were so impressed by the integration of the core subjects, we knew this would be the perfect opportunity to help her out.  As advocates of S.T.E.M. to S.T.E.A.M. initiatives, this project really jumped out to us.
"We will be exposed to some fresh new reading books and supplies that will be fun to use while learning some important things about our American History, which includes some neat art and music.  I love it when my students are excited about learning and having fun showing what they know."
These were the five (5) components of the project:
Listening to music while viewing folktale art
Understanding "quilt art" and music
Designing their own "canjos" – banjos made from a recycled food cans
Reading literature
Utilizing new classroom arts supplies to personalize their instruments
Mrs. O'Sullivan explains, "We are in a low socio-economical school where students need stories, music, and movement to inspire them to be creative.  I know that when my students receive a shipment of supplies to our classroom they are going to jump for joy and be motivated to do the best they can.  The reading books, notebooks, and markers are a good way to get my students excited about our project. We will be exposed to some fresh new reading books and supplies that will be fun to use while learning some important things about our American History, which includes some neat art and music.  I love it when my students are excited about learning and having fun showing what they know."
After successfully funding the project, Mrs. O'Sullivan had a few more words to share :)dd
– The reading books, notebooks, and markers are a good way to get my students excited about our project. We will be exposed to some fresh new reading books and supplies that will be fun to use while learning some important things about our American History, which includes some neat art and music.  I love it when my students are excited about learning and having fun showing what they know."
To help us fund more projects like these, please make a small donation today!  Just click here 🙂