Live Film Scoring with Percussion Instruments
AUGUSTA, GA – Thanks to your donations, Keeping the Blues Alive Foundation donated percussion instruments to students at Gracewood Elementary School in August, GA! This included table gongs, cymbals, an array of hand percussion, and classroom sets of equipment fit to help almost 500 students!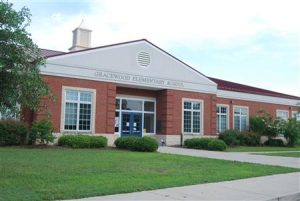 This variety of percussion instruments will bring their project to life as they use the sounds for film scoring and sound effects for books!
Background
Augusta's First Cheese Wagon? "Since 1893, when the principal drove his students to school with horse, buggy 'n' all, our elementary music students have been eager to learn!" says Ms. Nancy Davis, music teacher at Gracewood. "Our music program was recently reinstated in the 2019-2020 school year. While off to a great start with an Orff, ukulele, and drum collection that continues to grow through grant-funded projects, any additional instruments or resources allow students the opportunity for further musical exploration!"
What is one of their biggest needs? "Room to play!" Ms. Davis says. "Many of my students do not have the immediate funds at home to casually explore music or their preference for a particular instrument; additional instruments and resources help a great deal!"
About the Project
Hey! A Movie! "This music, history and technology lesson, and its many variations, has been featured in my music classroom since my first year of teaching. Having an equal love for films, foley effects, and musical scoring, I was eager to bring this unique study of percussion and film to students. Typically featured around Halloween, music students not only compare and contrast Saint-Saens' Danse Macabre to Disney's 1929 "Skeleton Dance", but also use common classroom percussion instruments to recreate their own foley effects along with the cartoon. Music students not only learn about early films but also apply relevant examples of important musical concepts, like steady beat."
Don't Steal My Thunder! "Did you know a thin plastic sheet of metal was originally used to simulate the rumble of thunder on the radio? When the idea was "borrowed" from one studio to another, the popular phrase "stealing my thunder" was born! In addition to the improvisational skills of a silent film pianist, the silent films 1920s brought many percussion instruments or "toys". With this unique project, I hope to not only build our percussion collection but explore past traditional classroom percussion instruments and celebrate its diversity within the history of film and beyond!"
Attitude of Gratitude
Thanks to the donations from generous people like YOU, KTBA was able to purchase the percussion instruments they needed to perform the foley clips they needed.
Ms. Davis expresses her gratitude:
Dear Keeping The Blues Alive Foundation, Inc.,

Thank you so much for your contribution to our classroom! With these instruments, our Gracewood students will experience a range of percussive sounds, their history and how they can play an important "roll" in stories, both on screen or on the page. Our students are so curious about everything and will absolutely enjoy engaging and exploring with these new sounds.

With gratitude,
Ms. Nancy Davis
Let's keep it going!
Every week, KTBA donates to a school in need of music instruments, supplies, sheet music, and more.
Please consider donating to this cause by clicking HERE.
Thank you for keeping the blues alive!
____
About Ms. Davis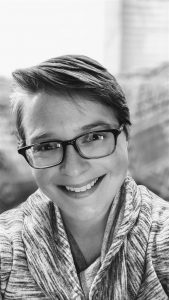 My name is Ms. Nancy Davis, I am from Thomasville, GA and I am starting my 9th year teaching elementary music. I earned my BA in Music Education and my MA in Percussion Performance from Valdosta State University. Over the past year, I earned my Specialists in Advanced Education from Augusta University in addition to receiving a STEAM Certification.
I love to sing, draw, play piano, drums, and travel. From 2013 – 2018 I traveled with a youth orchestra from Michigan and had the opportunity to perform in towns and cities all across Europe! From this experience, I have been to cities in France, Luxembourg, and over 25 different places in Germany. I love food and traveling very much and I try to see as much as I can!
During the year, I take time for Professional Development! I am a member of the Kodaly and Orff Organizations and have attended both National Conferences. I am also a member of the Kodaly Atlanta chapter and attend regional Orff and Kodaly workshops in Georgia, North Carolina, and South Carolina at least 2-3 per semester.
Our collection of musical instruments has grown over the past two years and our Gracewood Elementary Music Program can now boast 20 ukuleles, 15 xylophones, 30 bucket drums, 9 large drums, and an assortment of smaller percussion instruments. With over $10,000 awarded in grant money, our music students at Gracewood are playing and learning with quality instruments!
While COVID remains a determining factor for the possibilities of traditional in-person concerts, we hope to bring back the music to our families through digital means!
For more information visit her teacher page at: https://www.rcboe.org/gracewood