Bonamassa's Nonprofit Donates to Wynnton Arts Academy
COLUMBUS, GA – Thanks to your donations, students at the Wynnton Arts Academy are receiving another boost in their music department! You help them receive a new violin!
About the School
Wynnton Arts Academy is a public fine arts magnet school. All students receive daily instruction in drama, art, music, and dance. Arts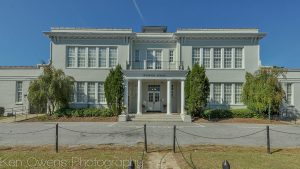 integration and STEAM activities are integral components of their program. In addition, the activities support student achievement across the curriculum. Content and skills from the fine arts are integrated with core subject curriculum. As a result, it provides students additional avenues through which they can enhance their academic, emotional, physical, and social skills. The Arts promote self-discipline, creativity, and the confidence to succeed in life.
Click here to watch Wynnton's Welcome Video
About the Project
Mrs. Moody's students needed a new, quality-made violin, that was the right size for beginning students.
"My students are a very talented and diverse group who are energized by learning how to play their instruments," she says. "I teach at a Title I school in Georgia where many students would like to be in the orchestra but cannot always afford to purchase an instrument. Being offered the opportunity to join an orchestra opens up so many doors for them."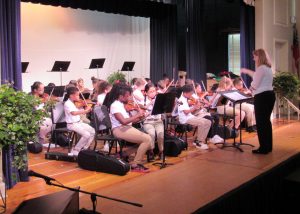 Wynnton Arts Academy places the performing arts high on its priority list because of the positive impact they can have on students' academic and social lives.
"My students want to grow as musicians and attain a high level of performance," she adds. "Many of them will go on to earn college scholarships."
Why Wynnton Academy?
"Anyone that has ever been to an orchestra concert has surely been mesmerized by the violin section. The largest section of the orchestra, the violins often treat our ears to lush melodies impassioned with vibrato. The violin is also one of the most popular instruments with students.
It all begins with fitting the student with the right sized instrument so they can be successful in their musical journey. Since our school starts violinists in 5th grade, many of them are not ready to start on a full-size violin. We need[ed] a quality 1/2 size violin so students aren't struggling to learn on an instrument that is too big for them."
Thanks to music lovers like you, Keeping the Blues Alive was able to provide Mrs. Moody's class with a brand new 1/2 size violin for their orchestra.
Attitude of Gratitude
Mrs. Moody expresses her sincere thanks to all those who contributed to the successful funding of this project:
Dear Keeping The Blues Alive Foundation, Inc.,

I can't fully express my joy, excitement, and thanks for your donation to my project. It is great to see that you share my vision for reaching children through music. For some students, orchestra is the reason they are excited to get up and come to school each morning.

The violin that you have funded is a quality instrument that will be easy to tune and will produce a beautiful tone. In addition, this violin is the right size for young students. It will enable students to reach their potential and have the opportunity to perform with a group of their peers. I can't wait for my students to be able to play on this instrument.

Thank you again. I couldn't do my job without support from donors like you!

With gratitude,
Mrs. Moody
Let's Keep it Going!
Every week, KTBA donates to a school in need of music instruments, supplies, sheet music, and more. Please consider donating to this cause by clicking HERE.
Thank you for keeping the blues alive!
___
Meet the Teacher
Mrs. Gina Moody currently teaches Orchestra at Columbus High School and Wynnton Arts Academy. Mrs. Moody has served as the District 3 Orchestra Chair, District Honors Orchestra organizer, All State Orchestra auditions organizer, and as a mentor to new orchestra teachers. Prior to teaching in Muscogee County, she held the 2nd clarinet position in the Midland-Odessa Symphony in Midland, Texas. In addition, she maintained a private teaching studio. Mrs. Moody received degrees in Clarinet Performance from the University of North Texas and Music Education from Columbus State University. Mrs. Moody balances her teaching duties while remaining an active performer. She performs with several local groups. As a member of those various groups, Mrs. Moody has been invited to perform at GMEA, ClarinetFest, and the Midwest Band and Orchestra Clinic.