Elementary School Receives Percussion Instruments
bismarck, nd – Thank to your donations this week, elementary students at Jeannette Myhre in Bismarck, North Dakota will be enjoying new percussive instruments!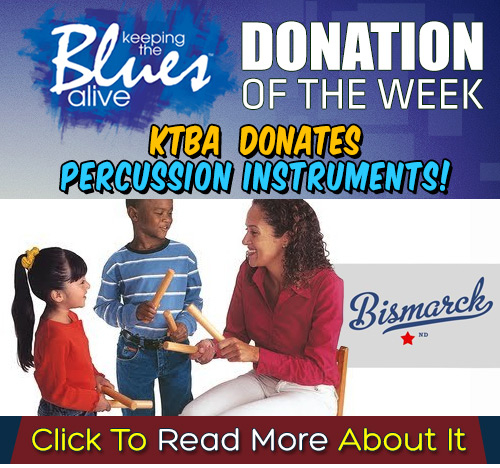 According Mrs. W, the school music teacher,  all students in her K-5 music classes will have the opportunity to benefit from the music lessons associated with the rhythm sticks.  These lessons not only reinforce music theory and rhythm, but they also build teamwork amongst peers.  Students can be individually responsible for rhythm patterns or they can be a part of the color group that coordinates with a different pattern.
A majority of the students come from poverty-stricken areas of North Dakota – they are sometimes untrusting of others and we know that music and the activities associated with this project will allow the students to not only grow as young musicians, but will also build social skills which will help them in life as they grow older.
Dear Keeping The Blues Alive Foundation,

Thank you so much for fully funding "Click Clack Rhythmz."  It was a wonderful surprise to find out today!  I am very excited to add these instruments to our music room next year.  I know all of my students will love using the rhythm sticks and the glockenspiel.  We will use them not only during class, but also for [assembly] programs.Your generosity is greatly appreciated.  Thank you for continuing to support music in our schools all across the country!With gratitude,
Mrs. W.
Every week, Keeping The Blues Alive Foundation funds a music project somewhere within the U.S.  To date, we have impacted over 12,000 students and 49 out of 50 states!
To help us fund next week's music project in support of music education, click here to make a small donation!