KTBA Donates Drum Pads
kingwood, tx – You know what they say – "Everything's bigger in Texas!"  In many ways, that statement holds true!  However, as over-crowding of classes becomes a common reality for many schools, the ability to supply these students with practice materials becomes nearly impossible.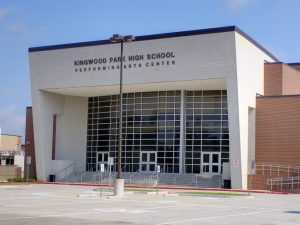 At Kingwood Park High School, Mr. Sitka's percussion students have felt that burden first hand.  This is unfortunate because like any musical instrument, repetition and muscle memory are critical components of learning new material and technique.  If there aren't enough materials to practice with during class, the student is certainly not reaching their true potential.
Mr. Sitka explains, "Using practice drum pads in percussion education is a necessity.  Practice drum pads [are] a basic resource that will help facilitate the need to practice correct percussion technique.  Through practicing and performing percussion music the students will gain a strong work ethic."
Thanks to the donations of last week, Keeping The Blues Alive Foundation was able to supply Mr. Sitka with more percussion practice pads for his students.
"Music is a skill, passion, and positive influence that students will take with them for the rest of their lives.  The work ethic gained by the constant pursuit of music is undeniable.  Many students need the positive influence and support system that comes from practicing and performing with a group of other percussionists," Mr. Sitka adds.  "Having a classroom set of practice drum pads is just the beginning of an enormous project that will have a lifelong impact on a generation of young musicians."
We want to thank all of you who donated money, and shared our Donation Story last week!  Without your support, we would not be able to reach so many students!