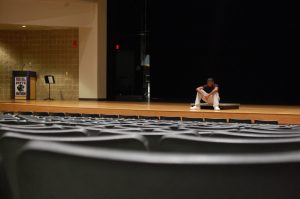 anaheim, ca – Keeping The Blues Alive is no stranger to the fight for music advocacy. As arts and music programs cripple under looming budget cuts and fiscal trimming, we look for ways to refuel teachers and students with the resources they need to keep their programs growing.  We are in a position where we can offer financial support to these schools, which is a tremendous help to teachers who have to come out of pocket sometimes to fund their classroom projects.
We get emails every day from schools who need help saving their music programs, and one day we will be able to assist all of them!
However, one thing that every teacher, community leader, parent, or child should always remember is that we can ALL pass the torch to the next generation by doing very simple things such as encouraging a young musician to go on stage to perform.  If you don't have access to a stage, recommend the child to a local musician who does!
You can talk to kids about your favorite bands growing up – telling them how awesome it was to see the Beatles, Led Zeppelin, Tom Jones!  You can show them all those funkadelic outfits that Bootsy Collins wore on stage.  You can also expose them to the great composers who laid the groundwork for classical music.
Thanks to your donations, elementary students at Paul Revere Elementary School will learn about some of the greatest composers in history through a series by Mike Venezia* called Getting To Know The World's Greatest Composers.
Mrs. Dulgarian, one of the school's elementary teachers explains, "I have a class of 4th grade gifted students who are inquisitive and active. Our school has over a thousand students with 96% receiving free or reduced lunch.. This year I started to teach them about some of the world's greatest composers with the material I had already purchased. They became very excited about learning more. Each day these students are begging for more. I really hope to make classical music a small part of their education and maybe this will spark a musical talent in some of these children that would otherwise remain dormant."
Students will receive their books next week, and we are grateful to everyone that helped us make this donation possible!
"Words cannot express my gratitude to each of you for your support with our music project. I am thrilled to start planning our music appreciation class. Each week my class will be exposed to some of the finest music in history. They would not have this without your donations.
With these items I will have access to a large variety of music. Not only will I have choices from one composer, but I will also get music from hundreds of composers. In addition, the books will offer great support in explaining how these composers lived.
Again, thank you so very much. I am going to start my planning right now!"
With gratitude, Mrs. Dulgarian
To fund next week's donation project in support of music education, click here to make a small donation! It is our hope that music history will repeats itself through these kids.  They are our future! Pass the torch…
*Mike Venezia, a New Yorker who was raised in Chicago, became inspired by one of his high school art teachers to make art a priority and he has become a tremendous resource for teachers and children all over the world.   We strongly encourage you to check out the different series and make sure to let him know we sent you!