Feel The Beat!
alexandria, va – Thanks to your donations this week, Keeping The Blues Alive Foundation was able to donate a new set of hand drums to Samuel W Tucker Elementary School in Alexandria, VA!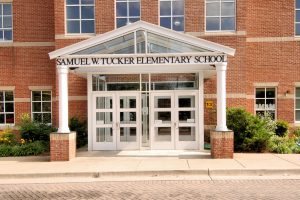 Samuel W Tucker Elementary boasts an incredibly diverse student body, with the majority of them being of african american or hispanic race.  The school, having just opened in September of 2000, has many advantages to running a music program including high attendance rates, high graduation rates, and the camaraderie associated with supporting local community events.
Mr. Todd Patrick, the newly hired vocal music director at Tucker Elementary was very eager to take on the challenge.    Primarily a 3rd grade teacher, he posted some of his projects via DonorsChoose.org to help round out the instrumentation of his ensembles.  One of them, required a set of hand drums for the students.  Other outside projects allowed him to acquire Orff Instruments for his class, totaling almost $2,000!
Mr. Patrick explains, "These hand drums will complete our classroom set of hand drums. I will have 26 hand drums, so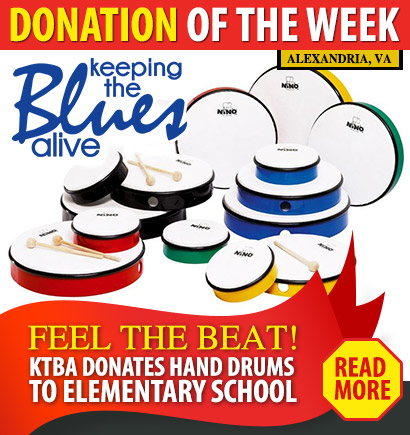 that every student can have one when we're keeping the steady beat and playing rhythms. Hand drums are an integral part of the K-2 curriculum, and they're a lot of fun in instrument ensembles for 3-5. These hand drums will be used on a daily basis for decades!"
Hand drums are very integral in music instruction because since pitch recognition is not necessary, students build a solid and rhythmic foundation for their music education at a young age.  With a classroom set of drums, each student is able to participate without needing to share a drum, therefore providing more hands-on time with the lesson.
Over the years, music classes have proven to be an intellectual and social advantage to students' learning abilities.  By understanding rhythmic patterns, students are able to spark a learning curve for music concepts as well as the ability to apply these lessons to other core subjects.
Thanks to the funding we received last week, Keeping The Blues Alive was able to fund Mr. Patrick's hand drums!
Dear Keeping The Blues Alive Foundation,

Thank you so much for your donation!! This project will complete my classroom set of drums…which are vital for K-2 students to learn to keep a steady beat and to play simple ostinati (repeated patterns).  My students will love playing these once the new school year gets underway in August.I really can't thank you enough for this generous donation. I started this past year with 2 hand drums. Now, thanks to donors like you, I will begin the new year with a classroom set of 25! Enough for every class, K-5 to play! I thank you and my current and future students thank you…we will get years of use out of these drums! With gratitude – 

Mr. Patrick!
To date, we have funded over 14,500 students with music instruments, supplies and instruction.  We have funded projects in 49/50 states and sponsored scholarships for college students.
If you are a music advocate and wish to help us fund more projects like this, make a donation by clicking here!
As always, our mission is to offset the loss of music education programs by funding music projects and scholarships every week.  To read more of our success stories, visit keepingthebluesalive.org/donation-stories!
Rock on.