September birthdays this week are Otis Redding, Barbecue Bob, Shawn Amos, Charles Brown, Paul Kossoff and Snooky Pryor!  Be sure to check back next week for more blues birthdays!
Otis Redding: 9/9/1941
It's hard to imagine that someone who lived only until he was 26 could warrant so many nicknames. "The Big O," "The Man From Macon," "Rockhouse Redding," and "The King Of Soul." Otis Redding was one of the most popular soul and RnB singers in the 60's. Furthermore, in the history of popular music, Redding is still considered one of the greatest singers in music. Redding's influence spans several generations and genres and will always have a place in our hearts!  He wrote and recorded one of the most famous songs in history "Sittin' On The Dock of The Bay" shorty before a fatal plane crash in 1967.  
Robert Hicks AKA Barbecue Bob: 9/11/1902
One of the early Piedmont blues guitarists and vocalists who helped pioneer the genre and influenced future generations of musicians. Hicks was born in a small town in Georgia where his parents were farmers. A friend and later fellow blues musician Curly Weaver's mother taught them both how to play the guitar. Hicks gained his nickname "Barbeque Bob" from working as a line cook in a local restaurant. The name stayed with him as a musician. Although, his music career was short, he was still able to record 68 different tracks. Along with developing the "flailing style of guitar playing that is associated with claw hammer on the banjo." Sadly, he passed away in 1931 at the age of 29 due to tuberculosis.
Shawn Amos: 9/13/1967
Your mind, like mine, when reading the name Amos probably immediately went to the iconic beige cookie bag with blue writing; and funny enough, you wouldn't be far off. Shawn Amos is the youngest son of the Famous Amos cookie company's founder Wally Amos. Amos has been infatuated with music since he was a young boy and loved performing for whoever would listen. In between recording and performing, he opened Amos Content Group, providing content for digital media companies. Now, at 50 years young, Amos has released his third studio album, and continues to tour around the US.
More September – Birthdays Keep Reading!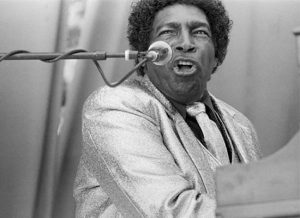 Tony Brown AKA Charles Brown: 9/13/1922
Blues and R&B pianist remembered for his mellow vocals and soft, jazz influenced style of playing. He would be an influential figure for the likes of Ray Charles and Floyd Dixon with such songs as "Driftin' Blues", "Merry Christmas Baby" (both with Johnny Moore's Three Blazers) and "Black Night".
Paul Kossoff: 9/14/1950
English guitarist and songwriter At age 15, Kossoff founded the Black Cat Bones, a blues rock band that toured with Champion Jack Dupree, this young guitarist co-founded and achieved fame with the popular hard rock act "Free". With his sublime tone, use of vibrato, and deceptively simply riffs, Kossoff was a key component to the sound and success of the band. Unfortunately, his addictions contributed both to Free's breakup and the drastic decline of his health. He released a solo album in 1973 and formed a band in 1975 (both named Back Street Crawlers), but his drug abuse lead to a fatal heart-attack in March of 1976.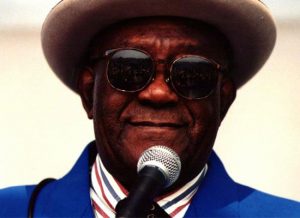 Snooky Pryor: 9/15/1921
Pioneering Chicago blues harmonica player and vocalist. Snooky claimed to have been the very first person to ever amplify his instrument of choice. He recorded his exemplary harmonica focused blues throughout the late 40's and 50's. After retiring for a number of years, he released a successful comeback album in the late 80's with Blind Pig Records and enjoyed a successful career until he passed away in 2006.
That's it for September – Birthdays for this week! Be Sure to check back next week!
Help us with our mission of Keeping the Blues Alive in schools! To learn more or donate to Keeping The Blues Alive, visit our website at https://keepingthebluesalive.org/