September 30 – October 6 
September 30 – October 6 – Birthdays this week are Albert Collins, Keb' Mo', Stevie Ray Vaughan, Deborah Coleman and Duke Robillard!  Be sure to check back next week for more blues birthdays!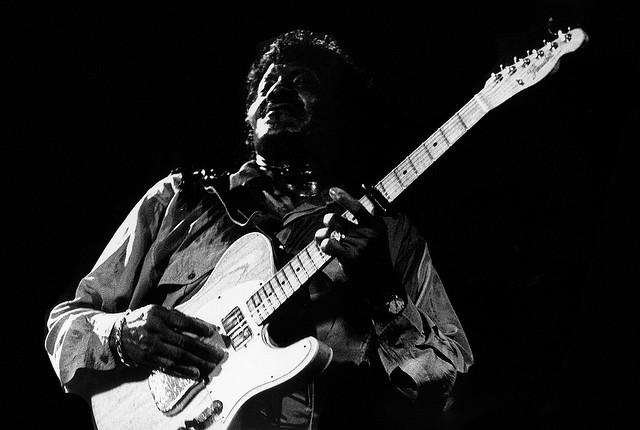 Albert Collins – 10/1/1932
Of course, this artist does not need an introduction!  Albert Collins is the "Ice Man" as well as an electric blues guitarist and singer.  Furthermore, he's from Texas and knows how to tear up the blues!  Likewise, he's noted for his powerful playing, distinctive guitar style and his use of altered tunings and a capo. His long association with the Fender Telecaster led to the title "The Master of the Telecaster".  Because of Albert Collins we have other musicians that are influenced by his style. Such as Jimmie and Stevie Ray Vaughan and Robert Cray. Need we say more?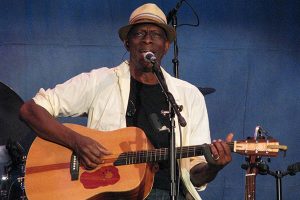 Keb' Mo' – 10/3/1951
Besides being a torch bearer for the "Delta Blues".  Acclaimed Keb Mo' has risen among the ranks of the blues world. Equally, he's a singer, songwriter, bandleader, and multi -instrumentalist that incorporates elements of rock, jazz and folk into his music.  Not only does he preserve the traditional "Delta Blues" but he also modernizes it.  His first album under his moniker of Keb' Mo" netted his first Blues Music Award. Lastly, he has been awarded 3 Grammy Awards for Best Contemporary Blues Album.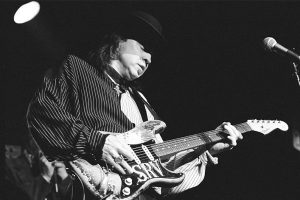 Stevie Ray Vaughan – 10/3/1954
One of the most important blues artists to emerge in the past few decades. likewise, his compelling mixture of blues and rock, an invigorating stage presence, and masterful knowledge of the guitar.  In the same way, he's a highly revered Texas blues man that captivated the world and helped to revive interest in the blues with his music in the 1980's. Though his life was cut short by tragedy, Vaughan is able to accomplish more than most with the time he had. He leaves behind a musical legacy that remains as powerful today as it was when it was first unleashed. To this day the guitar hero's work continues to influence the generations that follow in his wake, with the likes of Joanne Shaw Taylor, Joe Bonamassa, John Mayer, Kenny Wayne Shepherd, and Gary Clark, Jr. having found inspiration in his music.

Deborah Coleman – 10/3/1956
Raised in a musical family in which she first picked up the guitar at age 8, this guitarist and singer-songwriter was inspired to perform the blues professionally after attending a legendary concert that included Muddy Waters, Howlin' Wolf, and John Lee Hooker. She began performing in 1985, has since released eight albums since 1995, and has been nominated for numerous Blues Music Awards.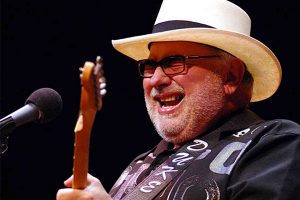 Duke Robillard: 10/4/1948
Blues rock musician and bandleader who in 1967 co-founded the blues and swing revival group Roomful of Blues. He would depart from the group in 1979 to perform with Robert Gordonas well as his out outfits. In 1990 he replaced Jimmie Vaughan as the guitarist of The Fabulous Thunderbirds and continued to perform as a solo artist. He has toured with both Tom Waits and Bob Dylan and recorded with the likes of Pinetop Perkins, Snooky Pryor, Jimmy Witherspoon, and Ronnie Earl.
That's it for this week's birthdays for this week! Be Sure to check back next week!
Help us with our mission of Keeping the Blues Alive in schools! To learn more or donate to Keeping The Blues Alive, visit our website at https://keepingthebluesalive.org/