September 2 – September 8 – Birthdays This Week 
September birthdays this week are Memphis Slim, Freddie King,Clem Clempson, Jimmy Reed and Guitar Shorty!  Be sure to check back next week for more blues birthdays! 
Memphis Slim – 9/3/1915
Memphis Slim is a legendary guitarist who combines elements from both Texas and Chicago blues. His style is unique and fierce with a "heavy hand attack." This multi-talented musician has over 500 recordings, including the blues classic "Every day I Have the Blues." In addition to this, his masterful guitar playing, his soulful vocals, lively showmanship, and songwriting prowess has influenced both blues and rock musicians. Particularly with such songs as "Hide Away" and "Have You Ever Loved a Woman."
Freddie King AKA "The Texas Cannonball": 9/3/34 
One of the "Three Kings" of electric blues guitar. His music influenced the likes of Stevie Ray Vaughan, Eric Clapton, Jerry Garcia, and generations of musicians. This"Texas Cannonball" continues to inspire future generations.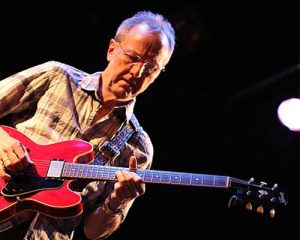 Clem
Clempson –
 9/5/1949
English multi-instrumentalist best known as a guitarist of the progressive rock group Colosseum and the blues rock band Humble Pie. He currently tours with his own outfit, The Clem Clempson Band. 
Mathis James "Jimmy" Reed: 9/6/25 
Electric blues musician whose work greatly impacted The Rolling Stones, Elvis Presley and many others. He was posthumously inducted into the Rock and Roll Hall of Fame in 1991.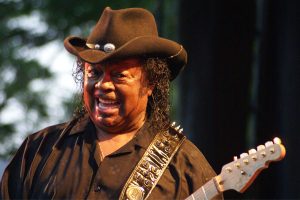 Guitar Shorty: 9/8/1939
Texas-born singer-songwriter and guitarist known for his highly energetic and fierce playing style.  Shorty has been entertaining his audiences for five decades with his supercharged live shows and his incendiary recordings. As well as, influencing Jimi Hendrix and Buddy Guy.
Help us with our mission of Keeping the Blues Alive in schools! To learn more or donate to Keeping The Blues Alive, visit our website at https://keepingthebluesalive.org/