September birthdays this week are B.B. King, Willie Littlefield, Billy Boy Arnold and Don Felder! Be sure to check back next week for more blues birthdays!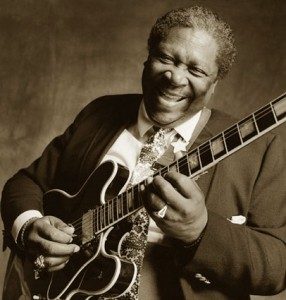 B.B. King: 9/16/1925
B.B. King is the "King of Blues." Furthermore, he is one of the most influential singers, songwriters and guitarists in the history of blues music.  He is celebrated as one of the most important blues men to emerge after the Second World War.  He has been a vital player and figurehead of the genre for nearly seven decades. As a guitarist, King wrote the book, with Lucille by his side. 
Artists he influenced
When it comes to modern electric blues and blues-rock guitar, his exemplary style of playing has directly influenced Many.  Eric Clapton, Jimmy Page, Derek Trucks, John Mayer, and thousands more proclaim B.B. King as their influences.  Lastly, his music still influences artists today.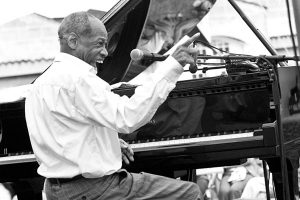 Little Willie Littlefield: 9/16/1931
R&B and boogie-woogie blues pianist who from an early age gained attention due to his musical abilities. First recording at age sixteen, he would have hit songs with "It's Midnight" and "Farewell" early in his career. Furthermore, he is the original artist to record the famous rhythm & blues song "Kansas City." 
Billy Boy Arnold: 9/16/1935
This sixty-year veteran of the blues taught the harp by none other than the original Sonny Boy Williamson. He is best known for the Chicago blues classic "I Wish You Would".  Also, a singer, songwriter and guitarist, he continues to record and tour to this day. 
Donald Felder: 9/21/1947
Felder is an American musician and songwriter, best known for his work as a lead guitarist of the Eagles. He performed with them from 1974 until 2001. He's a member of the Rock and Roll Hall of Fame with the Eagles back in 1998. He is also inaugurated into the Musicians Hall of Fame.  Felder spent 27 years with the Eagles before doing things on his own terms. Furthermore, he's still performing and creating music as a solo artist.
That's it for September – Birthdays for this week! Be Sure to check back next week!
Help us with our mission of Keeping the Blues Alive in schools! To learn more or donate to Keeping The Blues Alive, visit our website at https://keepingthebluesalive.org/