October Birthdays
October 7 – October 13 – This week's Birthdays  are Ivory Joe Hunter, Guitar Gabriel, Nappy Brown, Edna Hicks and Slammin Sammon! Be sure to check back next week for more birthdays!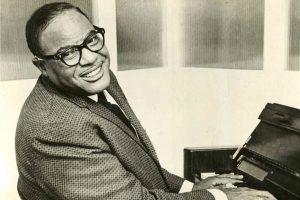 Ivory Joe Hunter AKA The Baron of Boogie – 10/10/1914
Renowned R&B singer, songwriter, and boogie pianist who also successfully treaded the genres of country and the blues. A prolific songwriter, he had numerous songs at the top of the R&B charts in both the 1940's and 1950's. Some of his most endearing and influential songs include "Pretty Mama Blues", "I Almost Lost My Mind", "I Need You So", and the 1956 classic "Since I Met You Baby".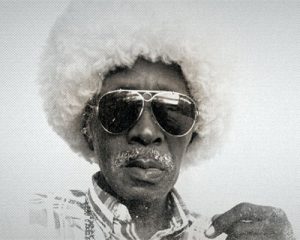 Robert Jordan AKA Guitar Gabriel: 10/12/1925
This Georgia-born musician began playing the guitar as a child as a means to make money, which later saw him travel the country as a part of a medicine show in which he crossed paths with the likes of Muddy Waters, T-Bone Walker, and Lightnin' Hopkins.  An American blues musician who combined his unique style of guitar playing with other various genres of blues and gospel. One of Gabriel's trademarks was a white sheepskin hat that he wore during his performances.  In the early 90's, through folklorist Tim Duffy's Music Maker Relief Foundation, he was able to record new music and tour the U.S. and Europe in his late life.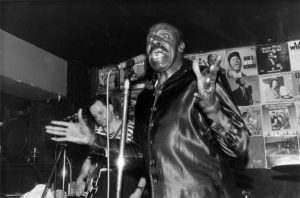 Napoleon Brown Goodson Culp AKA Nappy Brown: 10/12/1929
Acclaimed vocalist and songwriter who was a major player in the rhythm and blues scene in the 1950's. With his powerful and highly distinguishable voice that drove such hits as "Don't Be Angry" and "The Right Time".  He was a major influence on others in the genre, as well as blues and pop musicians. His booming voice and unique style also had a hand in the pioneering of soul music. The 1980's saw Nappy Brown make a successful comeback after years out of the spotlight. This time as a full-fledged bluesman with his vocals as powerful as ever. His final album, 2007's Long Time Coming, received universal acclaim and brought Brown a number of nominations from the Blues Music Awards.
Edna Landreaux AKA Edna Hicks: 10/14/1895
Is an American blues singer and musician. She is best remembered for recordings such as "Down Hearted Blues", " Hard luck blues", and "Poor me Blues" whilst under the Brunswick label in 1923.  Born in New Orleans, she was blues singer and vaudeville performer who for a short period of time in the 1920's recorded sides for as many as seven different record labels.  She was the half-sister of Mary Miles, who was also a singer in the blues.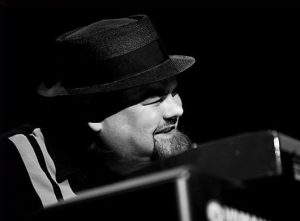 Marty Sammon AKA Slammin Sammon: 10/14/1977
A self-professed ambassador of Chicago Blues, this virtuoso pianist picked up and began to perform the instrument from a young age. He toured for a time with Phil Guy then Otis Rush for a number of years before joining with Buddy Guy, with whom he has been recording and touring with since 2004, in addition to pursuing his own musical career.
That's it for this week's birthdays for this week! Be Sure to check back next week!
Help us with our mission of Keeping the Blues Alive in schools! To learn more or donate to Keeping The Blues Alive, visit our website at https://keepingthebluesalive.org/