October Birthdays
October 21 – October 27 – This week's birthdays are Steve Cropper, Elvin Bishop, Charles Ross, Sonny Terry, Bill Wyman and Henry Townsend! Be sure to check back next week for more birthdays!
October 21 – 27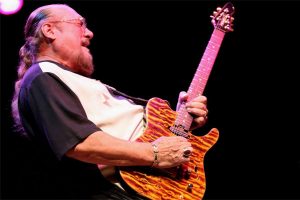 Steve Cropper AKA The Colonel: 10/21/1941
Steve Cropper is an American guitarist, songwriter and record producer. He is the guitarist of the Stax Records house band, Booker T. & the M.G.'s, which backed artists such as Otis Redding, Sam & Dave, Carla Thomas, Rufus Thomas and Johnnie Taylor. He also acted as the producer of many of these records. Later he becomes a member of the Blues Brothers band. Rolling Stone magazine ranked him 39th on its list of the 100 greatest guitarists of all time.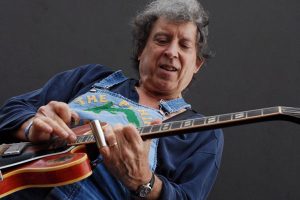 Elvin Bishop: 10/21/1942
American blues and rock guitarist that rose to fame in the Chicago music scene as one of the skilled guitar players of blues-rock group The Paul Butterfield Blues Band (opposite Mike Bloomfield), before founding the Elvin Bishop Group in 1968.
Charles Ross AKA "Doctor Ross" 10/21/25
Doctor Ross, also known as "Doctor Ross the Harmonica Boss", is born Charles Isaiah Ross in Tunica, Mississippi, was an American blues singer, guitarist, harmonica player and drummer. Ross's blues style has been compared to that of John Lee Hooker and Sonny Boy Williamson. His recordings for Sun Records in the 1950s include "The Boogie Disease" and "Chicago Breakdown"…Detroit blues musician who would often perform as a one-man band, singing, playing harmonica, guitar, and drums.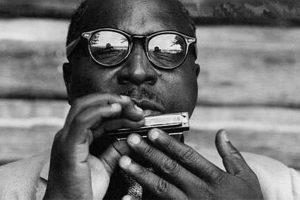 Saunders Terrell AKA Sonny Terry: 10/24/1911
Fully blind by the time he was 16 years old, this harmonica player and singer focused on building a career in the blues that saw him take part in the styles of Piedmont, country, and folk-blues throughout his life. In his early days he performed with Blind Boy Fuller's group, which led to his participation in the From Spirituals to Swing concerts as Carnegie Hall in 1938. In the 40's he formed a very successful partnership and lifelong friendship with Piedmont blues guitarist Brownie McGee.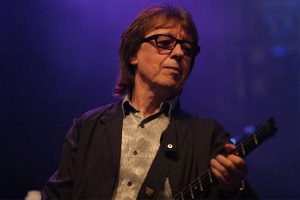 William Perks AKA Bill Wyman: 10/24/1936
English multi-instrumentalist, songwriter, and producer best known as the bassist of The Rolling Stones from 1962 to 1993, after which he went on to form the R&B, jazz, and blues-rock group Bill Wyman's Rhythm Kings in 1997.
Henry " Mule" Townsend 10/27/09
Blues singer, guitarist and pianist who is one of the few musicians to have performed in nine consecutive decades.  By the mid-1950s, the popularity of the St. Louis style of blues had begun to wane in the United States, so Townsend worked in Europe where he felt his music was more appreciated. His European concerts drew large audiences, and he also appeared at many festivals.
That's it for this week's birthdays for this week! Be Sure to check back next week!
Help us with our mission of Keeping the Blues Alive in schools! To learn more or donate to Keeping The Blues Alive, visit our website at https://keepingthebluesalive.org/