October Birthdays
October 14 – October 20 – This week's Birthdays are Victoria Spivey, John Mayer, Pino Palladino, Billy Cox and Chuck Berry! Be sure to check back next week for more birthdays!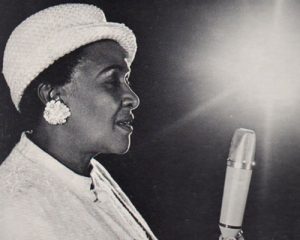 Victoria Spivey: 10/15/1925
A prolific, beautiful, and immensely talented blues vocalist born and based out of Texas. She enjoyed a fruitful and exciting forty-year career from 1926-60's. Her vocal expertise allowed her to accompany many musicians including Louis Armstrong, King Oliver, Lonnie Johnson, Bob Dylan, and others.  Spivey plays a role in a 'sound film' titled Hallelujah. After a long and successful career, Spivey retires from the limelight in 1951 and played pipe organ in a church. She passed away in 1976 at the age of 69.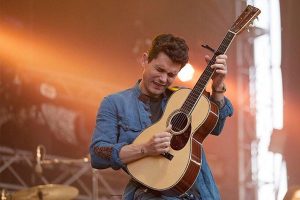 John Mayer: 10/16/1977
John Mayer has universal crossover appeal that teeters into pop and blues. Mayer is one of the most popular guitarists of his generation.  Mayer's musical influences include Eric Clapton, Buddy Guy, and B.B. King. He performs at South by Southwest in 2001. Shortly after, he scores a record deal with Aware Records, records several albums and afterwards wins 7 grammy's. The rest is history.
Pino Palladino: 10/17/1957
Speaking of John Mayer, let's move on to his longtime bassist, Pino Palladino. Born in Wales, he learns to play the guitar at age 14, Later he over to the bass at age 17.  Palladino is a prime example of a multipurpose session bassist. His musical style is on a myriad of musician's albums like D'Angelo, David Knopfler, Elton John, Jeff Beck, The Who, and several albums with John Mayer. Palladino is an exemplary bassist, who plays in the pocket with just the right amount of flare.
Billy Cox: 10/18/1941
William Cox AKA Billy Cox is a well-known master of the bass and many musical styles. The bassist behind Jimi Hendrix and most of the bands he is associated with, like the iconic Jimi Hendrix Experience trio.  After Hendrix's untimely death, Cox records and performs with other many notable artists. This list includes Sam Cooke, John McLaughlin, Etta James, Little Richard, and many others.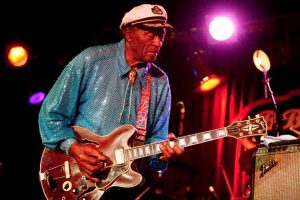 Chuck Berry: 10/18/1926
Though no single figure can wholly be credited for the creation of rock & roll. Credible arguments can be for Chuck Berry. By combining elements from R&B, country, and blues music, he built a foundation for what became rock music. Many consider him a major forerunner of the genre. Some of Berry's most celebrated hits include "Maybellene", "Roll Over Beethoven", "Johnny B. Goode" and "Rock and Roll Music." These are his most influential songs that showcases the iconic guitar work and the lyrics that makes Berry a powerhouse of rock and roll. 
Chuck Berry's musical style influences many generations of musicians. A small number of artists that found essential inspiration from Berry's music include Elvis Presley, the Beatles, the Rolling Stones. Along with B.B. King, Jimi Hendrix, Johnny Cash, AC/DC, Peter Tosh, Iron Maiden, Bruce Springsteen, Living Colour, and John Mayer. In all reality, all of rock owes him a major debt.
That's it for this week's birthdays for this week! Be Sure to check back next week!
Help us with our mission of Keeping the Blues Alive in schools! To learn more or donate to Keeping The Blues Alive, visit our website at https://keepingthebluesalive.org/