November 4 – 10 – Birthdays
This week's birthdays for November 4 – 10th are Delbert McClinton, Ike Turner, Studebaker John, Rory Block, Bonnie Raitt, Tom Fogerty and Susan Tedeschi! Furthermore, be sure to check back next week for more birthdays!
Delbert McClinton: 11/4/40
Grammy Award winning Delbert McClinton is an American blues rock and electric blues singer-songwriter, guitarist, harmonica player, and pianist. He's was a member of "The Straitjackets".  They were the backup band for Sonny Boy Williamson II, Howlin' Wolf, Lightning Hopkins, and Jimmy Reed.  He's referred to as the "Godfather of Americana Music." Delbert's musical style grew from his Texas roots.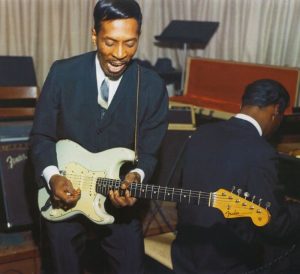 Ike Turner – 11/5/31
Two-time Grammy winner Ike Turner is born in Clarksdale, Mississippi. Turner started playing the piano and guitar at just eight years old. The multi-talented musician has recorded for many of the main R&B labels of the 50's and 60's such as Chess. He's regarded as an early pioneer of 50's rock and roll. 
Ike gained superstardom in the 60's and 70's as Ike & Tina Turner Revue, the duo became a soul success. Turner won his first Grammy in 1972 for Best Rhythm & Blues Performance duo for "Proud Mary." In 2007, he won his first solo Grammy in the Best Traditional Blues category for Risin' With The Blues.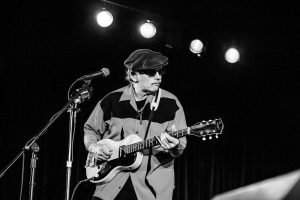 STUDEBAKER JOHN – 11/5/52
Studebaker John, born John Grimaldi, is a Chicago blues and harmonica player. He was inspired to learn slide guitar after watching a live performance of Hound Dog Taylor and the Houserockers. By the 1970's John was a regular on Maxwell street's local blues scene with his band Studebaker John and the Hawks.
He recorded his first album 'Straight No Chaser' in 1978 and played on Little Mack Simmons 1995 blues album 'High & Lonesome'. John has toured the US and Europe and released a total of 18 albums, filled with Chicago swing, boogie, and swampy blues-rock.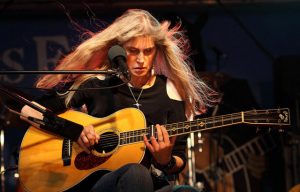 Rory Block: 11/6/49
Rory Block is an acoustic guitarist, singer, and songwriter who has gained acclaim for her country blues style. It's reminiscent of Reverend Gary Davis and Mississippi John Hurt. She has been awarded a number of W.C. Handy Awards in the categories of "Best Acoustic Blues Album of the Year" and "Traditional Blues Female Artist of the Year" in the recent years of her career.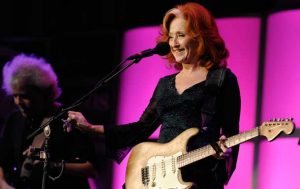 Bonnie Raitt: 11/8/1949
With her mixture of blues, folk, rock, country, and R&B, this renowned singer-songwriter, guitarist and political activist, becomes a contender in the blues music scene since her debut in the early 70's. Praised for her soulful voice and her accomplished guitar skills, her music has gone on to sell millions of records.  Raitt wins numerous Grammy Awards. She even shares one along with John Lee Hooker.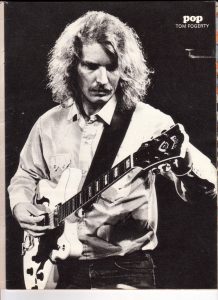 TOM FOGERTY – 11/9/41
Thomas Richard Fogerty is known as the rhythm guitarist for Creedence Clearwater Revival and the older brother of John Fogerty.  First, the two Fogerty brothers played in a rock cover band inspired by Bo Diddley and Little Richard.  And they called themselves 'Blue Velvets'.  Next, Fantasy Records signs the band in 1964 and changed their name to 'Golliwogs'.
By 1967, John returned home from the military and took over Tom's place as lead singer. The band changed their name again and Creedence Clearwater Revival was born. CCR becomes a success, with over 26 million records sold. The band receives eight gold albums and 9 top ten singles. Their musical style is American rock and roll mixed with swampy blues and roots rock.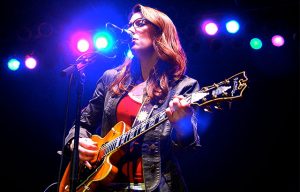 SUSAN TEDESCHI – 11/9/70
Susan Tedeschi is an American singer and guitarist. A multiple Grammy Award nominee, she is a member of the Tedeschi Trucks Band, a conglomeration of her band, her husband Derek Trucks' of the "Derek Trucks Band", and other musicians.  Tedeschi has opened for John Mellencamp, B.B. King, Buddy Guy, The Allman Brothers Band, Taj Mahal and Bob Dylan. In 2000, Just Won't Burn (1998) reached Gold record status for sales of 500,000 in the United States, rare for a blues production. She recorded two tracks with Double Trouble band members Chris Layton and Tommy Shannon for their album.
That's it for this week's birthdays for this week! Be sure to check back next week!
Help us with our mission of Keeping the Blues Alive in schools!
To learn more or donate to Keeping The Blues Alive, visit our website at http://keepingthebluesalive.org/donate