November 25 -December 1st
November 25 – December 1 – Birthdays.  This week's birthdays are Bernard Allison, Jimi Hendrix, John Mayall, Robert Nighthawk and Brownie McGhee!  Be sure to check back next week for more birthdays!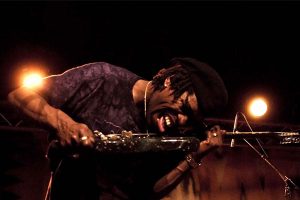 Bernard Allison: 11/26/1965
Bernard Allison is the youngest child of Chicago bluesman Luther Allison. At a young age, he learns to play guitar.  After mastering the guitar, this guitarist and singer begins his career backing Koko Taylor. He forms his own group shortly after. In the late 80's, he is the bandleader for his father's touring band. In 1990, he records and debuts his first album, The Next Generation.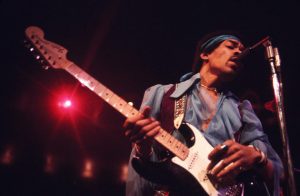 Jimi Hendrix: 11/27/1942
Considered the greatest electric guitar player that ever lived from his electrifying performances to his iconic persona. Hendrix makes a lasting impression on culture and music the world over. Along with his technical prowess, he fuses together elements of the blues, psychedelic music, hard rock and R&B.
His signature sound influences the likes of Stevie Ray Vaughan, Prince, John Frusciante. Along with Kirk Hammet, Billy Gibbons, Robin Trower, Les Claypool, Eddie Hazel, Eric Johnson, Joe Satriani, and Warren Haynes. Later, The Jimi Hendrix Experience is inducted into the Rock and Roll Hall of Fame.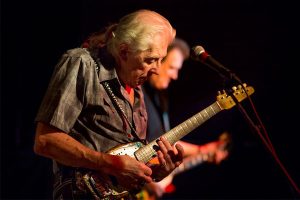 John Mayall: 11/29/1933
British multi-instrumentalist, singer and songwriter who founded and lead the pioneering blues rock group The Bluesbreakers, members of which at times included Eric Clapton, Peter Green, Mick Taylor, Jack Bruce, Mick Fleetwood, Harvey Mandel, and Don Harris.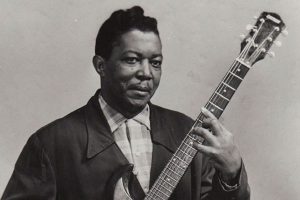 Robert Nighthawk: 11/30/1909
Robert Nighthawk is a blues musician with a wandering lifestyle which sees him settling down in Chicago along with Memphis. Other areas that appeals to him is the Mississippi Delta.  Along with his talents as a slide guitarist and the musical elements from the areas he traveled.  He influences a number of his contemporaries, including Muddy Waters.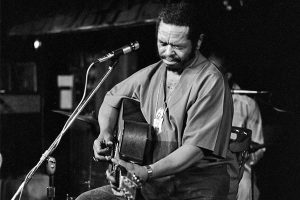 Brownie McGhee: 11/30/1915
Piedmont blues guitarist and singer best known for his near twenty-year partnership with harpist Sonny Terry. The two bluesmen traveled throughout the U.S. and Europe, making a name for themselves amongst the blues and folk revivals of the 50's and 60's.
That's it for this week's birthdays for this week! Be sure to check back next week!
Help us with our mission of Keeping the Blues Alive in schools!
To learn more or donate to Keeping The Blues Alive, visit our website at http://keepingthebluesalive.org/donate