November 18 -24 – Birthdays
November 18 – 24 – Birthdays.  This week's birthdays are Duane Allman, Dr John, Ida Goodson and "Whistlin" Alex Moore.  Be sure to check back next week for more birthdays!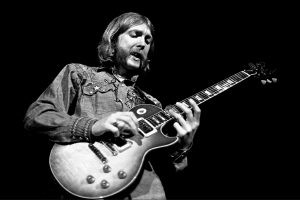 Duane Allman: 11/20/1946
Before his untimely death at the age of 24, this renowned guitarist, praised for his exceptional slide skills, co-founded and lead the Allman Brothers Band, a major figure in blues rock, Southern rock, and the developing jam band scene. Prior to his time with the band, he worked as a highly sought-after session musician, who worked with Aretha Franklin, King Curtis, and Wilson Pickett. His session work would eventually catch the attention of Eric Clapton, and the two would become close friends during the recording of Layla and Other Assorted Love Songs.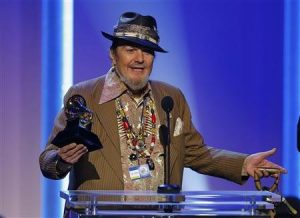 Dr. John: 11/21/1940
This native New Orleans pianist, singer and songwriter worked as a sessions musician for the likes of Canned Heat and Frank Zappa before gaining popularity with his 1968 debut Gris-Gris. His unique musical style gathers elements of funk, jazz, blues, rock, R&B, zydeco and psychedelic music. In combination with his eclectic sound, his persona and stage shows rife with Mardi Gras and voodoo inspirations which makes for an unforgettable artist.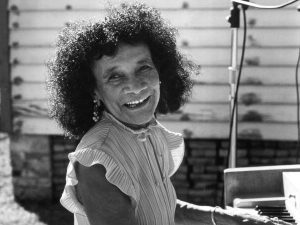 Ida Goodson: 11/23/1909
Classic female blues, jazz, gospel pianist and singer known for performing in churches, festivals, along with silent films in Florida.  Furthermore, she's a recipient of a "Florida Folk Heritage Award". Furthermore, she can be seen accompanying Bessie Smith, in PBS's Wild Women Don't Have the Blues.
Alexander H. Moore
Alex Moore was a blues pianist whose career spanned six decades. He was an integral part of the tradition known as the Texas barrelhouse style that developed in the urban areas of Dallas and Houston. Although he was recorded early in life, he was never able to support himself fully as a musician, and for most of his career he worked odd jobs, performing in the night spots and house-rent parties of the vibrant African American neighborhoods of Old North Dallas and Deep Ellum.
That's it for this week's birthdays for this week! Be sure to check back next week!
Help us with our mission of Keeping the Blues Alive in schools!
To learn more or donate to Keeping The Blues Alive, visit our website at http://keepingthebluesalive.org/donate 
Photo Credits: Alexander H. Moore, Oak Cliff, Texas, 1988, Photograph by Alan Govenar /http://www.everydaymusiconline.org/