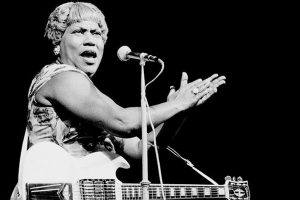 Rosetta Nubin AKA Sister Rosetta Tharpe: 3/20/1915
– Influential singer, songwriter, and guitarist who is credited for being one of the first major gospel musicians to achieve a prosperous crossover into mainstream music. Her mixture of gospel, soul, blues, folk, and R&B came together to form her signature style that has been recognized as an early form of rock and roll. Her music had a profound influence on the likes of Johnny Cash, Chuck Berry, Little Richard, Aretha Franklin, and Elvis Presley.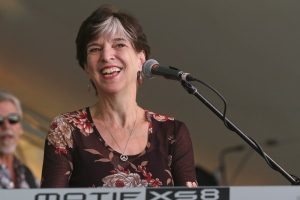 Marcia Ball: 3/20/1949
– Born in Texas and raised in Louisiana, this acclaimed singer-songwriter and pianist has received numerous awards for not only her vocal abilities, but for her masterful keyboard skills as well . She has been praised for blending blues styles from both Louisiana and Texas to create her own unique sound. When it comes to her instrument of choice, she has brought elements of boogie-woogie, swamp blues, and zydeco to her piano playing. She has and continues to work with legendary New Orleans soul singer Irma Thomas, who is her primary influence as a vocalist.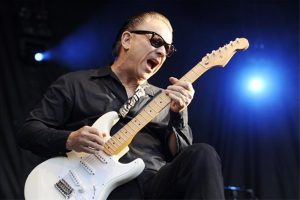 Jimmie Vaughan: 3/20/1951
–  Though often overshadowed by his late, younger brother, this blues rock guitarist and singer helped put the gritty and electrified blues of Texas on the map beginning in the late 60's. In 1974 he co-founded The Fabulous Thunderbirds with whom he would remain lead guitarist for until his departure in 1989. The following year he would record the album Family Style with his brother, which would be released after the tragic death of younger sibling. In 1994 he began a full-fledged solo career, which he began with the album Strange Pleasure and has remained active in to this day.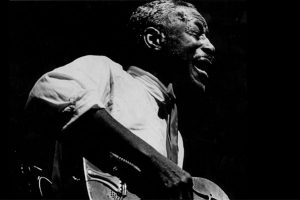 Eddie House Jr. AKA Son House: 3/21/1902
– As a musician that not only lived and played with legends, but also influenced them, Son House is quite possibly the most important bluesman to have roamed this earth. At the age of twenty-five, House left behind the life of a pastor for the life of a traveling musician, and in the late 20's met and partnered with fellow legend Charley Patton. His frighteningly intense gospel blues style and adept slide guitar skills were first recorded in 1930 by Paramount Records and then again in the early 40's by Alan Lomax for the Library of Congress, after which he vanished. House was "rediscovered" in 1964, and after years of inactivity was retaught how to play his own material by Alan Wilson (who would go on to co-found Canned Heat). The audiences of the blossoming blues and folk revival were ecstatic to have the chance to see the Son House perform and the seasoned bluesman not only toured the U.S. but Europe as well. He both actively toured and recorded until ill health made either impossible, and retired once more in 1974. Songs such as "Death Letter", "John the Revelator", and "Grinnin' In Your Face" remain some of his most cherished. His music influenced Robert Johnson, Muddy Waters, Lead Belly, Eric Clapton, Bonnie Raitt, Gary Moore, Rory Gallagher, Warren Haynes, and Derek Trucks.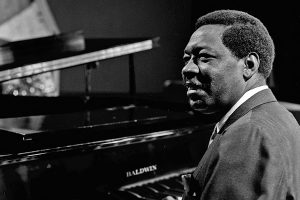 Otis Spann: 3/21/1930
– Considered one of the best Chicago blues pianists to arise in the time following World War II, this bluesman came to fame after he joined Muddy Waters' band in 1952. Acting as a replacement for his mentor, Big Maceo Merriweather, he would act as Waters' piano player for sixteen years. He began to record his own albums in 1960 and throughout his life worked with such artists as Howlin' Wolf, B.B. King, Buddy Guy, James Cotton, Junior Wells, T-Bone Walker, and Peter Green.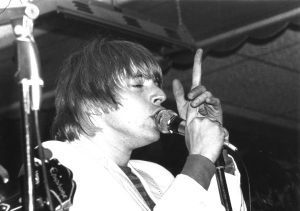 Keith Relf: 3/22/1943
–  English singer-songwriter, multi-instrumentalist, and record producer best known for co-founding The Yardbirds. As of member of that influential blues rock band, he proved vocals, played the harmonica, and wrote such hits as "Shapes of Things" and "Over Under Sideways Down". After The Yardbirds disbanded in 1968, he became performed in the bands Together, Renaissance, and Armageddon. He tragically passed away in 1976 after he was electrocuted by an improperly grounded guitar.