Blues Music Birthdays: May 14 – May 20
This week's blues birthdays feature John Bruce, Dan Auerbach, Taj Mahal, Pete Townshend and Dusty Hill!
John Bruce AKA Jack Bruce: 5/14/1943
Regarded as one the best bassists in the history of rock & roll. This Scottish singer-songwriter and multi-instrumentalist is a founding member, bass player, and singer of Cream. In addition to this legendary power trio, he has collaborated with Blues Incorporated, the Graham Bond Organization, John Mayall & the Bluesbreakers, and Manfred Man. He continued with his solo career which he started in 1969. He's worked with Mick Taylor, Frank Zappa, Gary Moore, Robin Trower, Rory Gallagher, Ringo Star, and John Medeski.  
Dan Auerbach: 5/14/1979
Dan Auerbach is becoming a well-known name synonymous with the modern dirty rock and blues movements.  Auerbach is most known for playing guitar and fronting the sensational blues rock duo, the Black Keys.  They have garnered several Grammy awards and other various accolades.  Auerbach has established himself as a formidable producer and has worked with Cage The Elephant, Lana Del Rey, Dr. John, and many more.

Henry Saint Clair Fredericks, Jr. AKA Taj Mahal: 5/17/1942
This blues singer and multi-instrumentalist was born in Harlem and raised in Springfield, Massachusetts. His parents, both very musical, had a shortwave radio that picked up music from around the world. This is how Taj Mahal became interested in world music at a young age.  He had a good singing voice, and after a brief time of piano lessons, began playing a guitar his stepfather owned.
He graduated college with a degree in agriculture, he moved to LA in 1964 to form a band called "The Rising Sons" which included guitarist Ry Cooder. Mahal was exposed to diverse musicians including Howlin' Wolf, Otis Redding, Buddy Guy, and the Rolling Stones. He formed his own unique style of blues: blending elements of African music, calypso, jazz country blues, and gospel. Not only was Mahal one of the first artists to open possibilities of world music in Blues Rock he performed with world artists.
Pete Townshend: 5/19/1945
Pete Townshend is famous for his windmill-like guitar moves, smashing his gear into a smoky rubble and his standout 60's outfits.  And he's a founding member and guitarist of British Rock's most influential bands of all time, The Who.  As a band, they have eleven milestone records and have been selling out countless concert halls throughout the years.
Townshend is an accomplished song writer and multi-instrumentalist. He is one of the best and most pivotal guitarists in rock history. The Who is currently touring and playing their classic hits!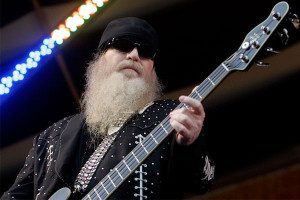 Joseph Hill AKA Dusty Hill: 5/19/49
Dusty Hill is an American singer, songwriter, and multi-instrumentalist best known as the bassist of the world-renowned Texas blues rock act, ZZ Top. ZZ Top has sold over 50 million albums and inducted into the Rock and Roll Hall Of Fame in 2004.  As a result of their efforts, ZZ Top is celebrating their 50th Anniversary as a band!
Help us with our mission of Keeping the Blues Alive in schools! To learn more or donate to Keeping The Blues Alive, visit our website at http://keepingthebluesalive.org/