January 6–12th-Birthdays
January 6–12th Birthdays-this week includes Tampa Red, Elvis Presley, Robby Krieger, Jimmy Page, and Mississippi Fred McDowell! Also, be sure to check back next week for more birthdays! 
Tampa Red – January 1/8/1903
Hudson Whittaker, known as Tampa Red, is an American Chicago blues musician. Tampa Red is best known as a blues guitarist who had a distinctive single-string slide style.  His songwriting and his bottleneck technique influences other leading Chicago blues guitarists, such as Big Bill Broonzy, Robert Nighthawk. As well as, Muddy Waters, Elmore James and Mose Allison. In a career spanning over 30 years he also recorded pop, R&B and hokum songs. His best-known recordings include "Anna Lou Blues", "Black Angel Blues", "Crying Won't Help You", "It Hurts Me Too", and "Love Her with a Feeling".
Elvis Presley – January 8, 1935
The King of Rock and Roll or simply known as "The King", Elvis may be the single most important figure in American 20th century popular music. As a pioneer of rockabilly, a blend of blues, country, R&B, soul, and pop, he played a major part in popularizing rock & roll on an international level. At the forefront of the music scene at that time, Elvis becomes a cultural phenomenon and icon. One that is still loved the world over.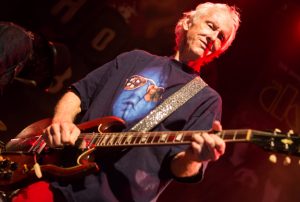 Robert "Robby" Krieger: 1/8/46
Guitarist and songwriter for the psychedelic, blues rock band, The Doors. Furthermore, he brings a truly unique flavor to the band and helps elevate them above their peers. Contributing lyrically to The Doors and is largely responsible for such compositions as "Light My Fire" and "Lover Me Two Times".  After The Doors disbanded, Krieger participates in a number of other bands and begins a solo career in the late 70's. In 2002 he joins with his former band-mate Ray Manzarek and creates Manzarek-Krieger, which performs until the passing of Manzarek in 2013.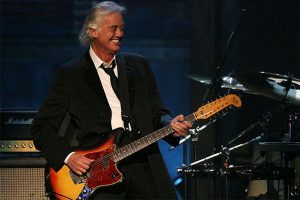 James "Jimmy" Page: 1/9/44
English musician who is the architect and leader of one of the most successful and influential groups in the history. After the collapse of The Yardbirds, another band of great importance. Page recruits Robert Plant, John Paul Jones, and John Bonham to form Led Zeppelin. That band, with Page acting as lead guitarist, co-lyricist, and producer, rewrote the book on hard rock.
Zeppelin's iconic sound also drew heavily from folk, psychedelic music, and, of course, a whole lotta blues. Page is recognized as one of the most important and influential guitarists of all time. Brian May, Johnny Ramone, Steve Vai, Eddie Van Hallen, Angus Young, Kirk Hammett, Dave Mustaine, Warren Haynes, Mike McCready, Jerry Cantrell, and every generation that came after him have all found inspiration in the work of Jimmy Page. 
Mississippi Fred McDowell: 1/12/1904 
Originally from Rossville, Tennessee, he later located himself in the great state of Mississippi in the late 20's. Where he works and performs at local events and gatherings. After his discovery by Alan Lomax and Shirley Collins in 1959 amidst renewed interest in blues and folk music, he enjoyed a steady career until his death in 1972. Though often associated with the Delta blues, he was actually a pioneer of the hill country blues of Northern Mississippi and was a major influence no both Junior Kimbrough and R.L. Burnside.  
Help us with our mission of Keeping the Blues Alive in schools!
To learn more or donate to Keeping the Blues Alive, visit our website at http://keepingthebluesalive.org/donate