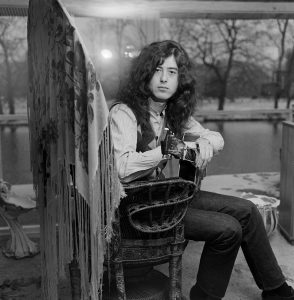 January 6-12  Blues Birthdays. 

Kim Wilson, Kenny Loggins, Elvis Presley, and Robert "Robby" Krieger are a few famous musicians born this week. 
Kim Wilson – 1/6/1951

Wilson was born in Detroit and is an American blues singer and harmonica player and is best known as the harp player and singer of  The Fabulous Thunderbirds.
He is best known for two hit songs of the 1980s, "Tuff Enuff" and "Wrap It Up." 
Kenny Loggins 1/7/1948

A singer-songwriter and guitarist who recorded with the Nitty Gritty Dirt Band in 1970, followed by seven albums as Loggins and Messina from 1972 to 1977. He also contributed to the soundtrack of "A Star Is Born" in 1976. Barbra Streisand, Stevie Nicks, Michael McDonald, and countless other artists have recorded his songs.  His hit song "Danger Zone" was featured once again in Paramount's Top Gun: Maverick, which opened in theaters in 2022  and he's still making music and performing.
Tampa Red – 1/8/1903 – 3/19/1981

Hudson Whittaker, better known as Tampa Red, is a Chicago blues musician known for his distinctive single-string slide style. He influenced other Chicago blues guitarists such as Big Bill Broonzy and Robert Nighthawk with his songwriting and bottleneck technique. Muddy Waters, Elmore James, and Mose Allison were also notable. He recorded pop, R&B, and hokum for over 30 years. "Anna Lou Blues", "Black Angel Blues", "It Hurts Me Too", and "Love Her with a Feeling" are some of his best-known recordings.
Elvis Presley – 1/8/1935  –  8/16/1977

Elvis Presley, known as the King of Rock and Roll, maybe the most important figure in American popular music during the 20th century. He popularized rock & roll internationally as a pioneer of rockabilly, a blend of blues, country, R&B, soul, and pop. He became a cultural icon and a musical phenomenon.
Robert "Robby" Krieger – 1/8/46

Musician and songwriter for the psychedelic rock band The Doors. Additionally, he helps elevate the band above their peers with his unique flavor. As a member of The Doors, Krieger was largely responsible for such compositions as "Light My Fire" and "Lover Me Two Times."  In the 70s, Krieger joins a number of bands and embarks on a solo career. Manzarek-Krieger, formed in 2002 by him and his former bandmate Ray Manzarek, lasted until Manzarek's passing in 2013.
James "Jimmy" Page – 1/9/44

His group, Led Zepplin, was an influential and successful group in history.   Following the collapse of The Yardbirds, another important band emerged. Robert Plant, John Paul Jones, and John Bonham are recruited by Page to form Led Zeppelin. Lead guitarist, co-lyricist, and producer Page rewrote the book on hard rock. In addition to folk and psychedelic music, Zeppelin also incorporated blues into their sound. Page is one of the greatest guitarists of all time.
Eddy Clearwater – 1/10/1935 – 6/1/2018

Chicago's West Side was a breeding ground for some of the world's greatest bluesmen during the 1950s. Clubs were ruled by Magic Sam, Otis Rush, Freddie King, and others. Eddy "The Chief" Clearwater easily qualifies for this list with his fierce guitar playing, soulful and emotive vocals, and wild stage shows. The Chicago legend Clearwater was an intense, flamboyant blues-rocking showman who played the deepest, most heartfelt blues as well.
January 6 – 12 Birthdays!
To learn more or donate to Keeping The Blues Alive, visit our website HERE