January 13-19th Birthdays This Week
January 13-19th Birthdays This Week includes: Earl Hooker, Barbara Lynn, Luther Dickinson and Janis Joplin! Also, be sure to check back next week for more birthdays!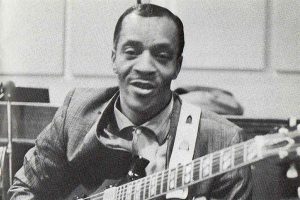 Earl Hooker: 1/15/1929
Mentored by Robert Nighthawk, this slide guitarist is highly regarded among the top blues musicians of his day. In addition to his mastery of the guitar, he is known for his intense showmanship. As well as the use of the double-neck guitars, and experimentation with amplification, delay, and the wah-wah pedal. His career saw him work with such legends as Muddy Waters, Junior Wells, Ike Turner, and Sonny Boy Williamson II.
Barbara Lynn: 1/16/1942
Blues and R&B singer, songwriter, and guitarist best known for her chart-topping Rhythm & Blues song, "You'll Lose A Good Thing".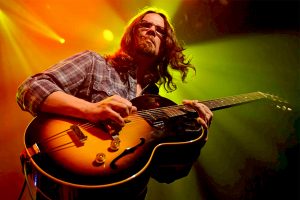 Luther Dickinson: 1/18/1973
Founding member, lead guitarist and singer of the award-winning Southern rock and blues group The North Mississippi Allstars. He has also worked with such artists as John Hiatt, Robert Randolph, John Medeski, R.L. Burnside, and for three years was a lead guitarist for The Black Crowes.
Janis Joplin: 1/19/1943
Known as both "The Queen of Rock and Roll" and "The Queen of Psychedelic Soul", she is perhaps the most popular female rock singer of the 1960's. Furthermore, at the height of her career she performed in a wide range of genres, including blues, soul, psychedelic rock and country. With her unique voice she captivated audiences with her electrifying live performances.
She rises to fame as the lead singer of "Big Brother and the Holding Company" before she sets out as a solo artist, first backed by "The Kozmic Blues Band" and later by "The Full Tilt Boogie Band". Some of her best known songs include "Me and Bobby McGhee", "Ball 'n' Chain", "Cry Baby", "Kozmic Blues", and "Piece of My Heart".
Help us with our mission of Keeping the Blues Alive in schools!
To learn more or donate to Keeping the Blues Alive, visit our website at http://keepingthebluesalive.org/donate