January 1–5th-Birthdays – This Week:
January 1–5th Birthdays this week includes Frank Stokes, Little Smokey Smothers, John Paul Jones, Johnny Adams and Elizabeth "Libba" Cotten! Also, be sure to check back next week for more birthdays! 
Frank Stokes: 1/1/1888
Another prime example of one of our greatest pioneers of the Blues being overlooked is Frank Stokes. Not only does he have powerful vocals for a bluesman, but also known as "The Father of the Memphis Blues guitar style". Lucky for us, his legacy is now being fully appreciated. Raised by his stepfather in Tutwiler, Mississippi, he learns both the art of guitar and blacksmithing.  By the turn of the century, he travels to Memphis on weekends to sing and play, oftentimes with his friend Dan Sane. Often setting up alongside Beale Street and in Church Park, Stokes and Sane entertain the masses with an eclectic repertoire. It ranges from parlor songs, rags, minstrel tunes, country blues standards, and popular songs of the era. Which shows off his talented guitar playing.
Furthermore, Frank Stokes musical style is electric, up-tempo, and fun. It's party music that transcends the barriers of race and class that demands that you get up and dance.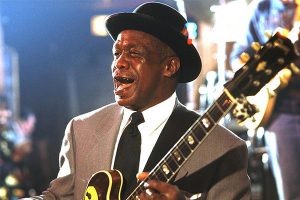 Little Smokey Smothers: 1/2/39
Chicago blues guitarist and singer, in addition to being a founding member of the Paul Butterfield Blues Band. Also working with the likes of Buddy Guy, Junior Wells, Howlin' Wolf, and his lifelong friend, Elvin Bishop.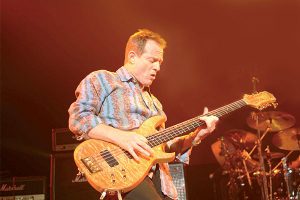 John Paul Jones: 1/3/46
Bassist, keyboardist and co-songwriter of the English hard rock blues band, Led Zeppelin. Outside of Zeppelin, Jones has performed, produced and recorded with a number of musical acts. He has most recently formed the rock supergroup, Them Crooked Vultures, with Dave Grohl and Josh Homme.
Johnny Adams: 1/5/32
Johnny Adams, an American R&B, jazz, blues, and gospel singer who had the nickname "The Tan Canary." Due to the fact that he can sing so many octaves. Adams sang gospel professionally before crossing over to other genres in 1959.  His passion for music led him down many musical avenues and with each one, he became polished and successful in each and every one.
Elizabeth Cotten: 1/5/1893
As an American folk blues singer-songwriter and self-taught guitarist, She creates her own style of playing the guitar. She began to play the banjo at a young age before switching to the guitar in her early teens. Even though her skills are highly developed, and she has already written what is be her most famous song ("Freight Train"), she gives up playing for twenty-five years after starting a family.  Afterwards she's "rediscovered" in the 1950's by Charles and Ruth Crawford Seeger. Elizabeth Cotten picks up the guitar and completely relearns the instrument. She begins to record and perform publicly in time to join the blossoming folk revival of the 1960's. As a left-handed guitarist, she played the normally strung right-handed guitars upside down while playing the bass line with her finger and the melody with her thumb. This style is now known as "Cotten Picking".
Help us with our mission of Keeping the Blues Alive in schools!
To learn more or donate to Keeping the Blues Alive, visit our website at http://keepingthebluesalive.org/donate