This past week was a great week for donations at Keeping The Blues Alive Foundation!  Once again, we were able to fund TWO (2) music projects within a week, and as a result, one school was able to afford new timpani mallets, and the other received music instruments!
BROOKFIELD, MO – A high school music program is usually comprised of some sort of concert band and orchestra.  If you've never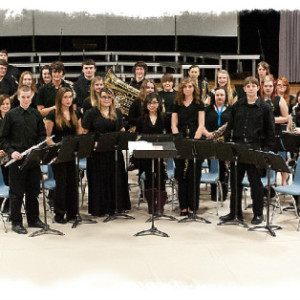 experienced a high school concert band performance, we can tell you that it is quite an experience to see so many young students come together for a common goal.  Each section must come together – winds, brass, and percussion – to recreate pieces that have been around for hundreds of years, and some, only within the past decade.  As a Bachelors graduate of music performance in percussion, I know first-hand the amount of practicing that goes into a successful performance.  So when Ms. Rubin, a band director in Brookfield, MO listed a project to replace his timpani mallets, I knew exactly what was going on.
Timpani mallets are expensive!  They are implements that are wrapped in felt, maybe some cotton, and even rubber.  Long a customer of Steve Weiss Music and Vic Firth, I wanted to make sure this was processed as soon as possible.  It is imperative that the timpani mallets fit the intent of the composer; If the composer writes a piano (soft) dynamic marking, a timpanist would likely use a felt mallet and use gentle strokes.  If the composer's intent for a section demands a forte (loud) dynamic marking, a timpanist would use a harder parked mallet to match the composer's wishes.  There is always room for the performer or conductor's interpretation, but usually not at the sacrifice of the composer's overall vision.
Ms. Rubin elaborates, "The timpani mallets we've requested will allow the students to perform music to the best intention of the composer."
"They will be able to use these mallets for years to come. They will take very good care of the mallets so as to prolong their use. The mallet bag will be helpful for when we travel to different competitions and events. We will be able to keep the mallets together and protect them from rain or bad weather.  Your donation to this cause will help students hear the difference between staccato and tenuto indications on timpani. Their ability to differentiate these musical identities will help them grow as life long musicians."
Ms. Rubin and her class received their mallets and mallet bag, and we look forward to possibly obtaining some performance videos next Spring when we can get ahold of her again!
CEDAR CITY, UT – Remember the set of recorders we donated in Utah a few months ago?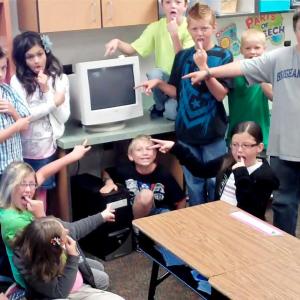 Well, unfortunately, the teacher ended up leaving the school so we were refunded the money!  So guess what? We took the remainder of this past weeks donations, added it to the previous project and voila!  Flipped it.
Mr. Grimm's elementary class in Cedar City needed money for a few instruments to enhance the science and math curriculum with songs!  (And you know how we feel about integrating music into core curriculum)…
"Some students, if not all, learn and have a better retention when there is music along with their instruction," Mr. Grimm explains.  "How [else] do they learn all the most popular [pop] songs so well? Well, I want to have music with our math and science lessons.  We would like a guitar so that we have music in our class, and the kids can sing along to fun and instructional songs.  A hand drum would also give a fun beat to some of our songs, or just sing to a rhythm from the drum.  I want to write and find songs that teach concepts that the students need to know.  For math, it would help with their times tables. In science, we learn about weather, the water cycle, rocks and soil, fossils and Utah plants animals and land zones – all of which I want to have songs for.  I want to write a class song so that our students take pride in themselves and their class members."
I doubt that many Americans learned the alphabet from memory, without learning the ABC's.  Many of us remember the song about the 50 States, or songs about the days of the week, the Spanish alphabet – can you name any others?
Your donations went a long way this past week, and we thank you for believing in us, and our mission.
If you didn't have a chance to make a donation last week, click here to impact a school today!