KANSAS CITY, KS – Two hundred elementary students will be embracing a new curriculum this school year called GAMEPLAN – a comprehensive active music curriculum that marries motor skills with the cognitive and creative needs of elementary school-aged children.  The program, developed in 2004 by music educators Jeff Kriske and Randy DeLelles, is a thirty-five week plan where music teachers have the opportunity to select lessons and guide students through exploratory music engagement.  GAMEPLAN is a becoming a popular alternative to Keeping The Blues Alive helped fund the school's music program by participating in a fundraiser to acquire the funds that were necessary for the handbook and materials.
The elementary school, located in Kansas City, KS, is a low income public school where a majority of the students speak a language other than English.  Although this poses some difficulty, Mr. Row has still been able to channel positive energy throughout the classroom and allows the students to be creative.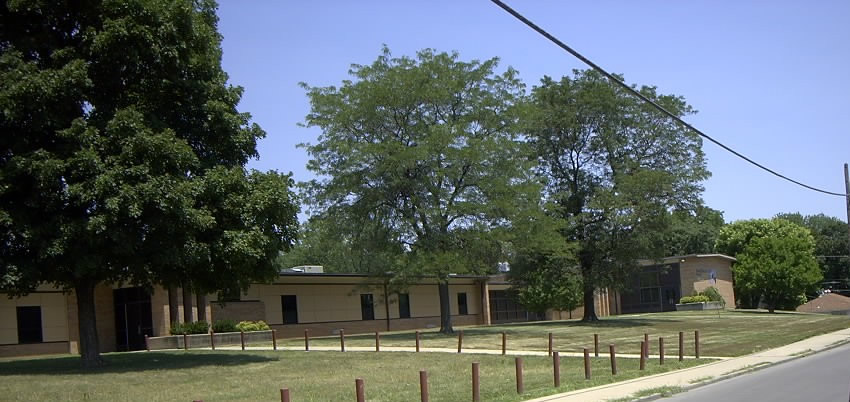 "Gameplan is a fantastic curriculum based on the Orff Schulwerk tradition that includes songs, musical games, improvisation activities, teaching techniques, and so much more. This resource provides a framework for success for students and teachers alike. This sequential curriculum encompasses the entire year and includes all the materials, songs, music, and resources needed to produce meaningful music making. I'm asking for the second and third grade curricula so that I can use Gameplan, alongside my current materials, to provide musical experiences all year long."
The books have since been purchased, and shipped to Mr. Row and his classroom.
Thanks for believing in me and my students and helping to provide this fantastic resource! Most of all, thanks for believing in and supporting music education!" – Mr. R
 DES MOINES, IA – With the leftover money, we had room to spare so we decided instead of doing a roll-over into next week, we should just KEEP GIVING!  So we followed up with another elementary school trying to incorporate music into their early child education curriculum.  Ms. Rasmussen, an elementary music teacher in Des Moines is the only teacher in the past five (5) years to choose to return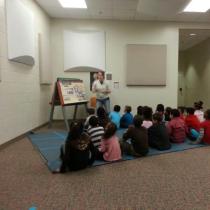 for a second year, at King Elementary School.  As a young teacher, she does not own many school supplies in comparison to most veteran teachers.  She needed some help, and with our leftover money, we were able to help fund her project for colorful posters, interactive games, hand puppets and more!
"I cannot express the excitement and gratitude I have for what you all have given to my students.  Because of your generosity, my students will have more hands-on ways of learning and understanding music.  They will have a more bright and beautiful classroom in which to learn.  Your donation will generate pride in my students for their classroom.  Music is something these students greatly need in healing and growing and your donation will foster these things!  I CANNOT wait to share with them your gifts!" – Ms. R
At Keeping The Blues Alive Foundation, we enjoy sharing these stories with you the reader and contributor, so that you understand that your small donations make a huge difference in these kids' lives.  Your donation also impacts the teacher, the school, and their community as these gifts inspire parents and teachers to keep fighting for music education!  They work long hours, with slumping pay, and it is a thankless profession, much like the music industry as a whole.  Additionally, the teaching environment is a HUGE factor in the way that your child(ren) grow.  You see the changes from week to week!
If you want to help us fund next week's music project, click here to visit our Donation Page.  Once again, THANK YOU to all of you who support music education!