KTBA Donates Trombone to Elementary Band Program
Garfield, NJ – Renting an instrument is a financial challenge for many families that wish to give their children the gift of music.  This is particularly true in the Garfield School District in New Jersey where the average household income levels are lower than average across the U.S.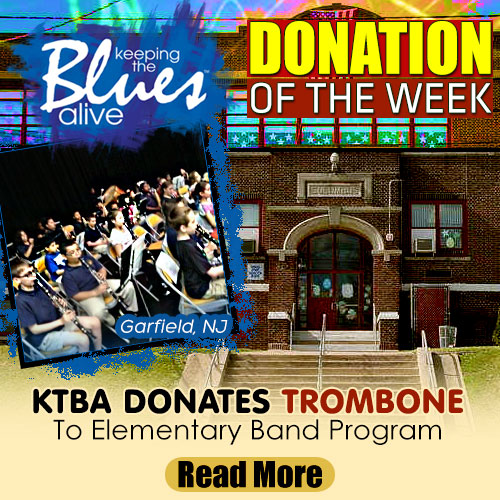 However, when teachers are resourceful and passionate about their craft, it always benefits the students involved.
Ms. D'Elia, the music teacher at Columbus Elementary School in Garfield, NJ, took the initiate to set up a fundraiser to bring new brass instruments into her band program.
As her project feel within the boundaries of our mission at Keeping The Blues Alive, we were able to supply her school with a new trombone, using the donations given over the past week!
Currently, instrumental lessons take place in the school cafeteria (you know, the "multi-purpose" room).  It is a typical revolving schedule which the students must follow.  The families are responsible to pay their own renting fees.
By having a "school-owned" instrument, more students can take advantage of performing in the various ensembles, and they can sterilize their own mouthpieces.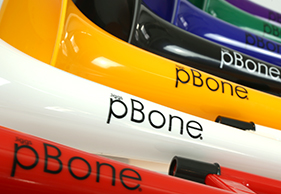 This particular trombone is of an ideal body shape and weight, called a "pBone."
She expresses her gratitude:Thanks to the donations raised, these students and of course, Ms. D'Elia are energized to keep their program growing and functioning at a higher level.
Dear Keeping The Blues Alive Foundation,
I cannot begin to express my gratitude for your generosity. I am trilled to be able to share this information with my students and present the trombone to an incredibly lucky student. Our district has a growing music program with over 150 students in the elementary program. Since we do not have an inventory of school instruments our students are required to rent if they would like to participate.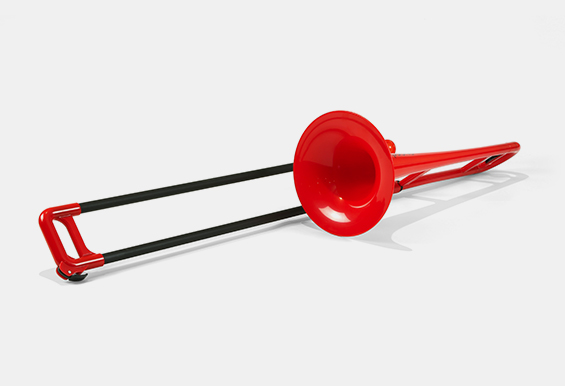 In a high poverty district this is difficult for many of our families and students are unable to participate because of financial hardship. With your generous donation of this pBone, a student will be able to play in our band without the burden of having to rent an instrument. Your generosity is thoroughly appreciated by all of us.
With gratitude,
Ms. D'Elia
If you were inspired by Ms. D'Elia's story and wish to make a donation to next week's music project, please click here to make a small contribution.  Help us keep music in schools and supporting those hard-working teachers out there!

Thank you again for your support!