December 16 – 22 –Birthdays:
December 16 -22 – Birthdays this week includes Billy Gibbons, Paul Butterfield, Paul Rodgers, Eddie Vinson, Keith Richards and Chris Robinson! Check back next week for more birthdays! 
Billy Gibbons: 12/16/1949
One of the most important blues rock musicians to explode out of Texas. This beastly bearded man has been at the head of the world-renowned ZZ Top for over four decades. Gibbons has remained the group's guitarist, lead vocalist, and songwriter since founding the hard rock power trio in 1969. A remains a mainstay of rock and roll ever since.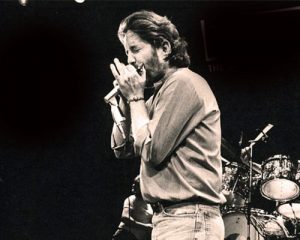 Paul Butterfield: 12/17/1942
A trailblazer in every sense of the word. A bandleader, singer, and distinguished harpist, Butterfield proves that in the 60's a white musician can be a bluesmen. Furthermore, he exposes white audiences to the intensity of Chicago's electric style. assembling a diverse group of musicians for the Paul Butterfield Blues Band. which makes him a pioneer of musical fusion with his mixture of blues, rock, jazz, psychedelia, R&B, and soul.
Paul Rodgers: 12/17/1949 
British blues musician Paul Bernard Rodgers is born in Middlesbrough, England. Best known as powerful bluesy lead vocalist for the bands "Free" and "Bad Company". He's also a self-taught multi-instrumentalist. "All Right Now" put his band "Free" on the map as the biggest British blues-rock groups of the '70s. They sold more than 20 million albums internationally and "All Right Now" has become a classic rock staple. Rodgers goes on to form Bad Company in 1973 and also has a successful solo career.  His 1993 album Muddy Water Blues: A Tribute to Muddy Waters garners him a Grammy nomination. Rodgers is cited as a major influence by musicians such as Joe Bonamassa, Freddie Mercury, Guns and Roses and more.
Eddie "Cleanhead" Vinson: 12/18/1917 
A 50-year career as a jump blues, bebop, jazz, and R&B saxophonist, blues shouter, and composer. In the '40s he toured with Big Bill Broonzy and had two R&B chart-topping hits with "Old Maid Boogie" and "Kidney Stew Blues". A young John Coltrane played in Vinson's jazz band during the early '50s and by the '60s he began working with Johnny Otis Revue. A 1970 appearance with Johnny Otis at the Monterey Jazz festival gave Vinson renewed popularity and he continued doing session work with prolific blues and jazz musicians like Count Basie.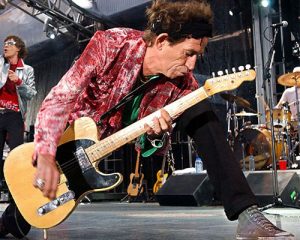 Keith Richards: 12/18/43
English musician and multi-instrumentalist who is best known as a longtime member of the Rolling Stones, which he has remained a crucial component of since the band's inception over 50 years ago. Arguably the most famous rock and roll band, the Stones success would likely have never come about if not for either the groove of Richards' nuanced rhythm guitar and infectious riffs or his talented songwriting. Through his writing partnership with Mick Jagger, the two took the Rolling Stones from mostly covering blues and R&B classics to penning some of rock and roll's most iconic songs.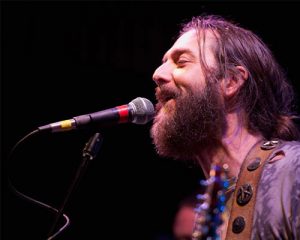 Chris Robinson: 12/20/1966
Chris Robinson is a singer-songwriter and guitarist of blues rock group "The Black Crowes", founded with his brother Rich Robinson. During the Crowes' hiatuses over the last decade, the opportunity to partake in other musical projects has arisen, such as a solo outing backed by New Earth Mud, and most recently the Chris Robinson Brotherhood. Recently, The Black Crowes came together to celebrate the 30th Anniversary of their album "Shake Your Money Maker".
Help us with our mission of Keeping the Blues Alive in schools!
To learn more or donate to Keeping The Blues Alive, visit our website at http://keepingthebluesalive.org/donate