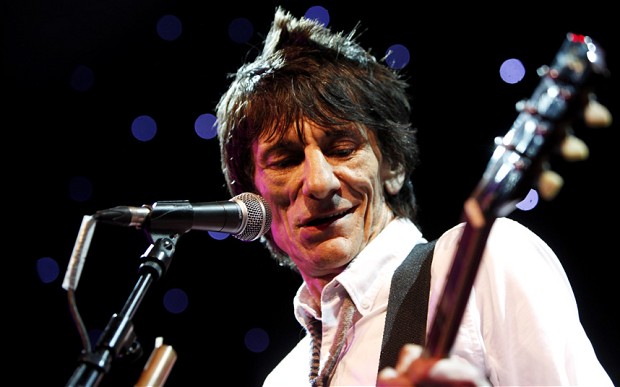 Blues Music Birthdays: May 27 – June 2
This week's blues birthdays features T-Bone Walker, John Fogerty, Ron Wood and John Bonham aka, The Beast!
Aaron Walker AKA T-Bone Walker: 5/28/1910
Texas-born singer, songwriter, and multi-instrumentalist who by far is one of the most respected guitarists in blues history.  An inspirational musician, he had a direct influence on many musicians.  These artists include, B.B. King, Chuck Berry, Albert King, Eric Clapton, Clarence "Gatemouth" Brown, and the Allman Brothers Band.
In addition to his pioneering work with the electric guitar, he is also penned the blues standard, the immortal "Call It Stormy Monday (But Tuesday Is Just as Bad)". 
John Fogerty: 5/28/1945
Rock musician and producer who rose to fame as the lead guitar and vocalist, as well as primary songwriter, of the roots rock band Creedence Clearwater Revival. With its mixture of blues, country, swamp, and Southern rock, Creedence became a large success and, though it only lasted five years, was a staple of the American rock scene form the late 60's into the early 70's.
After his breakthrough group disbanded in 1972, Fogerty began a solo career that truly took off with 1985's Center-field. He has recently received a rebirth as a result of his recently celebrated musical outings and remains a respected member of the rock community.
John Bonham AKA Bonzo AKA The Beast: 5/31/1948
Widely considered the greatest drummer in the history of rock music, he was a crucial member of the tremendously influential hard rock group Led Zeppelin. With his awe-inspiring speed, power, and infectious grooves, this English musician has remained one of the most celebrated drummers and percussionists and has influenced untold numbers of musicians for nearly five decades now.
Ronald "Ronnie" Wood: 6/1/1947
English musician, songwriter and record producer who has been the guitarist of The Rolling Stones since 1976.  Over the years he has also contributed piano, bass, lap steel and pedal steel guitars, drums, saxophone, and backing vocals.  Before he joined the Stones, he was part of The Birds, The Jeff Beck Group and Creation.  Today, he does solo projects and remains a member of the blues rock super-group the Faces. Still performing and touring!
Help us with our mission of Keeping the Blues Alive in schools! To learn more or donate to Keeping The Blues Alive, visit our website at https://keepingthebluesalive.org/