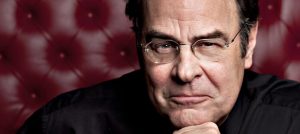 With the dawn of this week came some of the most promising and exciting news for the genre of the blues as a whole that I have heard in some time. That news, of course, was the creation of Blues Brothers Records. In an interview with Billboard, comedy icon and original Blues Brother Dan Aykroyd announced that Judy Belushi and he were partnering with famed Blue Note Records to bring about this new label. A label dedicated to seeking out and developing up and coming, as well as seasoned, blues artists. Erected in 1939, Blue Note has been home to some of jazz and blues music's most revered figures for nearly eight decades. Miles Davis, Thelonious Monk, John Coltrane, Mose Allison, Horace Silver, and Cannonball Adderley are but a handful of the legends that have called the label home. Blue Note Records' list of active musicians is no less impressive as they represent, to name a few, Dr. John, Norah Jones, Robert Randolph and the Family Band, Elvis Costello & The Roots, Annie Lennox, Medeski Martin & Wood, Soulive, and Jeff Bridges.
The fact that Aykroyd and Belushi are teaming with such a prestigious and capable label leaves no doubt in my mind that Blues Brothers Records is in the best hands imaginable. Aykroyd, who still tours with the cultural phenomenon and revivalist group that is the Blues Brothers, has been an avid fan of the of blues and rhythm & blues his entire life and informed Billboard "The music is vibrant." Darn right it is, Dan! Along with his comedic partner and musical brother, John Belushi, Dan Aykroyd created the comedy sketch that would become The Blues Brothers in 1976, which snowballed into a full-blown musical sensation. Through the band's albums, touring, and cult classic film, the Brothers and their all-star band exposed new generations to the music of such greats as Aretha Franklin, Robert Johnson, Ray Charles, John Lee Hooker, Cab Calloway, Taj Mahal, Otis Redding, and Big Joe Williams.
Dan Aykroyd also brings a number of very useful and valuable tools to the table that is the brutally competitive record industry.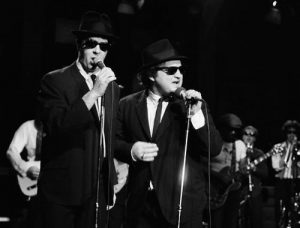 In 1992 he co-founded The House of Blues with Isaac Tigrett, who also happens to be one of the founders of the Hard Rock Cafe. The House of Blues has a chain of concert halls that spread across the United States. Artists such as Eric Clapton and Widespread Panic took various stages over two decades ago, just as Gregg Allman and Dropkick Murphy's will have taken the stage of different House of Blues locations this past week. Aykroyd has also been hosting a syndicated weekly radio program as none other than his Blues Brothers alter ego, Elwood Blues. Since the program first began broadcasting back in 1993, Elwood's BluesMobile has showcased not only the blues, but soul, gospel, R&B, and rock & roll, and has featured guests such as B.B. King and Jack White.
The aim for both of those platforms would be to utilize their promotional potential for the artists signed to Blues Brothers Records as that roster begins to grow. The interview with Billboard ended with Dan Aykroyd stating his hopes for just what this soon to be record label will be able to accomplish. "I always want to find the next Gary Clark Jr.", stated Dan "Elwood Blues' Aykroyd. With his, Belushi's, and Blues Note Records' passion and resources, I have no doubt that they will succeed in helping to keep the blues not only alive, but bring the music back to the thriving and powerful position it held in the decades past. And who's to say they won't find the next Gary Clark Jr.? Or the next Stevie Ray Vaughan? Or the next Eric Clapton? Or the next Muddy Waters? Or the next T-Bone Walker? Or the next Robert Johnson for that matter? The creation of the Blues Brothers record label presents an endless array of possibilities, and I for one cannot wipe the smile off of my face thinking about what the future will hold. [Top photo by Amanda Nikolic. Bottom photo by Al Levine]