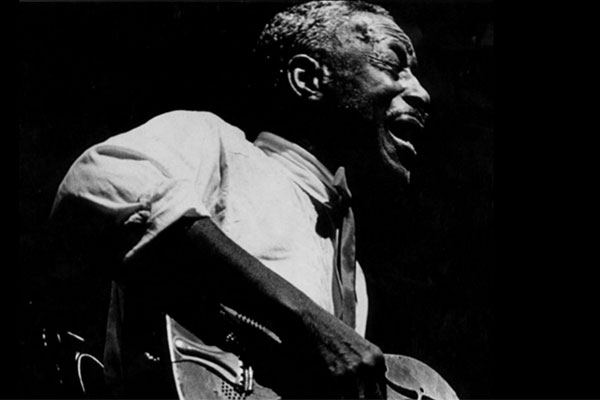 Blues Birthday's for this week include Son House, Richard Robertson, Mamie Smith and Levon Helm!
Eddie House, Jr. AKA Son House: 5/21/1902
Influential Delta, country, and gospel blues musician, known for his captivating performances, emotionally charged singing and impassioned slide guitar. His music was an inspiration for a lot the blues legends! Musicians include Robert Johnson, Muddy Waters, Rory Gallagher, Bonnie Raitt, Warren Haynes, and Jack White. 
Richard "Rich" Robinson: 5/24/69
Richard Robinson, one of the founding members of the blues rock band, "The Black Crowes with his brother Chris Robinson.  As a band, they had eight studio albums, four live albums and several charting singles on the Billboard Charts.  After taking time off from tours and celebrating their 20th Anniversary as a band, the band called it quits in 2015.  He has a few solo projects as" Hookah Brown" and "Circle Sound" and released a solo album entitled 'Paper'.  In 2017, Robinson started the band "The Magpie Salute" with fellow Black Crowes musicians.  
Mamie Smith: 5/26/1883
Vaudeville singer, dancer, and actress who was the first African American artist to make vocal blues recordings nearly a hundred years ago. Songs like, "Crazy Blues," " It's Right Here For You (If You Don't Get It, 'Tain't No Fault of Mine)," recorded on August 10, 1920, and would go on to sell a million copies within a year of their release. The success of Smith's recordings proved a profitable market for this style of music. She paved the way for other female blues singers such as Ida Cox, Victoria Spivey, and Bessie Smith.
Mark Helm AKA Levon Helm: 5/26/40
Levon Helm, an American musician and actor who achieved fame as the drummer and vocalists for the "Band". Helm is mostly known for his deeply soulful, country-accented voice, multi-instrumental ability, and creative drumming style. His musicality and vocals are highlighted on many of the Band's recordings. Most notably on "The Weight", "Up on Cripple Creek", and "The Night They Drove Old Dixie Down".
Help us with our mission of Keeping the Blues Alive in schools!
To learn more or donate to Keeping The Blues Alive, visit our website at https://keepingthebluesalive.org/