Birthdays this week – September 23 – 29th are Roy Buchanan, Ray Charles, Duster Bennett, Blind Lemon Jefferson, Muddy Waters, Koko Taylor and Jerry Lee Lewis! Be sure to check back next week for more blues birthdays!
Roy Buchanan: 9/23/1939
Roy Buchanan was an originator, pioneer, and overall immensely talented musician until the day he passed away. At the same time, he never receives the recognition and respect that he truly deserved. Furthermore, he had two albums early in his career that went Gold. By the same token, Guitar Player recognizes him as having one of the "50 Greatest Tones of All Time." He was a major pioneer of "the Telecaster sound." Because of all this, he is one of the most underrated blues guitarists of all times.
Ray Charles: 9/23/1930
Without doubt one of the most iconic musicians of the 20th century.  Arguably the most important as well. This masterful pianist, singer, and lyricist captivated the world for decades after emerging in the early 50's. Christened "The Genius", he played a major role in the birth of soul music by combining gospel, R&B, and blues.
Concurrently, he also successfully delves into jazz, country, pop, and rock & roll. With dozens upon dozens of hit songs, some of his most cherished numbers include "What'd I Say", "Mess Around", "I Got a Woman", "Hit the Road Jack", "I Can't Stop Loving You", and his recording of "Georgia On My Mind". With a musical legacy unlike any other, Ray Charles had a profound influence on an untold number of artists, notably Elvis Presley, Etta Fitzgerald, Stevie Wonder, Otis Redding, Eric Clapton, the Beatles, Johnny Cash, the Rolling Stones, Dr. John, Nora Jones, and John Mayer.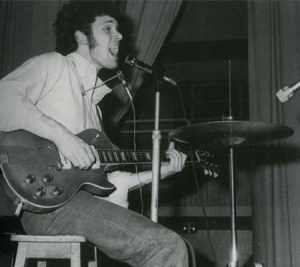 Duster Bennett: 9/23/1946
British blues singer-singer and multi-instrumentalist known for his precise coordination as a one-man band act. He also worked a session musician for a number of years before becoming a member of John Mayall & the Bluesbreakers in 1970.
Blind Lemon Jefferson: 9/24/1893
One of blues music's earliest and most influential figures, he helped build the foundation of both country and Texas blues, so much so that he has been given the title of "Father of the Texas Blues". His notable skills as a songwriter and his uniquely adept guitar style have were instrumental to the development of countless future blues musicians, particularly Lightnin' Hopkins, B.B. King, Lead Belly. and T-Bone Walker.
Larry "Mud" Morganfield: 9/27/1954
Eldest son of the legendary McKinley Morganfield (better known as Muddy Waters).  He took up professionally performing after the death of his father in 1983. It would be twenty-five years before his first album, the self-released Fall Waters Fall, would see the light of day. Morganfield's sophomore record, Son of a Seventh Son, would follow in 2012 and would receive numerous nominations from the Blues Music Awards.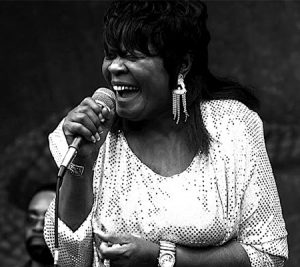 KoKo Taylor: 9/28/1928
Beloved Chicago blues, soul, and R&B singer who was first discovered by Willie Dixon in the early 60's before she made a name for herself with her 1965 recording of "Wang Dang Doodle", which would go on to sell a million copies. The next forty plus years garner much critical acclaim. 
She is awarded an unprecedented 29 Blues Music Awards, among others, during her lifetime. Her raw and intense voice influenced many, from Janis Joplin to Shemekia Copeland. Lastly, she earns the title of "The Queen of the Blues."
Jerry Lee Lewis: 9/29/1935
Known as a masterful singer and highly influential pianist. Jerry Lee Lewis is one of the early pioneers of rock and roll. He gains commercial success with hits like "Great Balls of Fire," "Whole Lotta Shakin' Goin' on,"and "Breathless." Known as "the Killer" and "rock and roll's first great wild man," Lewis also made his mark on other genres.  In 1986, he is inducted into the Rock and Roll Hall of Fame.
That's it for September – Birthdays for this week! Be Sure to check back next week!
Help us with our mission of Keeping the Blues Alive in schools! To learn more or donate to Keeping The Blues Alive, visit our website at https://keepingthebluesalive.org/