Birthdays –
August 26 to September 1 
Birthdays – This week features, Jimmy Rushing, Tim Bogert, Odie Payne,Dinah Washington, Luther Johnson and Van Morrison!  Be sure to check back next week for more blues birthdays!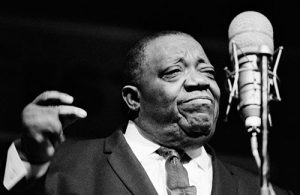 James Rushing AKA Jimmy Rushing – 8/26/1901
Renown for his immense voice, this Jump blues shouter and jazz singer was a part of Count Basie's Orchestra. Consequently, he can be heard on such songs as "Going to Chicago" and "Harvard Blues."  
John Bogert III AKA Tim Bogert – 8/27/1944 
Tim Bogert is a Blues & hard rock bassist, songwriter and vocalist. Additionally, he is a founding member of such groups as "Vanilla Fudge", "Cactus", and "Beck, Bogert & Appice."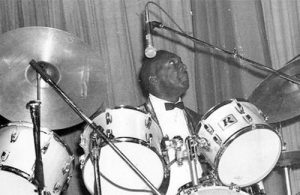 Odie Payne – 8/27/1926
A son of the "Windy City", this talented Chicago blues drummer developed his skills from an early age. These skills earned himself a spot in the bands of Little Johnny Jones and Tampa Red. He joined the band of Elmore James in 1952. Although he only remained with James' band for three years, he would record with the guitar master until 1959.  After this, he became a highly sought-after session musician. This exemplary drummer lent his skills to recordings of such artists as Muddy Waters, Chuck Berry, Buddy Guy, and more. 
Dinah Washington – 8/29/1924
Dinah Washington is a singer, pianist and jazz vocalist. The genres she performed were the blues, rhythm & blues, and traditional pop music. She gave herself the title "the Queen of the Blues." Born in Alabama, she began performing in Chicago clubs in her teens and soon was singing with Lionel Hampton's band. She became one of the nation's most popular singers in the mid-1940's and '50's, with 27 top ten hits.
Throughout her career, she also continued to perform with jazz luminaries like Ben Webster and Cannonball Adderley. She was known for her distinctive vocal style, high pitched voice and terrific phrasing. Washington won a Grammy Award for her song "What a Diff'rence a Day Makes." Unfortunately, Washington passed away at the young age of 39 from an accidental prescription drug overdose. Her musical legacy has remained strong and in, 1993 she was inducted into the Rock and Roll Hall of Fame.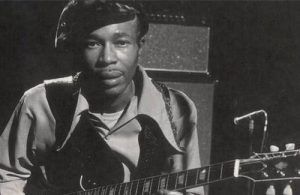 Luther "Snake Boy" Johnson – August 30, 1934
Born in Georgia, Luther taught himself how to play guitar and soon began his appreciation for music. He is a guitarist, singer, and songwriter that is linked to Chicago and electric blues. Later, in 1966, he began playing with Muddy Water's backing band. In the seventies, he moved to Boston where he found success in blues festivals and on college circuits. Furthermore, He jump started his own career with 1969's "Come on Home" and continued performing until his death seven years later. 
Van Morrison – 8/31/1945
Van Morrison is an accomplished singer and instrumentalist from Northern Ireland. He began playing professionally in the 50's as a teenager with various Irish bands. His breakout single that propelled his solo career was the 1967 hit "Brown Eyed Girl." His music is rooted around R&B and soul music while keeping his Celtic roots intact. This unique blend of music is unique and helped set Morrison apart from other musicians.
Morrison releases his 36th studio album in 2016 at the age of 70. He is knighted for his musical achievements and services to tourism and charitable causes in Northern Ireland in 2016." Above all, Morrison is back in the recording game, with his 39th studio album in April 2018. 
Help us with our mission of Keeping the Blues Alive in schools! To learn more or donate to Keeping The Blues Alive, visit our website at https://keepingthebluesalive.org/