Birthdays this week features Ginger Baker, Robert Plant, John Hiatt, Matt Schofield, Glenn Hughes, Debbie Davies and John Lee Hooker!  Be sure to check back next week for more blues birthdays!
Ginger Baker – 8/19/1939
Celebrated English jazz and rock drummer who rose to prominence in the late 1960's. Baker was a member of the highly influential blues and psychedelic rock supergroup Cream. In addition to that acclaimed power trio, Baker was a member of The Graham Bond Organisation in the early 60's. Later he teamed with former bandmate Eric Clapton again for the short-lived band Blind Faith in 1969. Baker is a powerhouse drummer and continues to inspire current and future drummers. Furthermore, he is considered one of rock's all-time most influential drummers.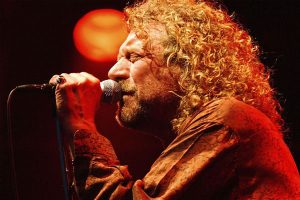 Robert Plant – 8/20/1948
A charismatic and virtuosic vocalist who has been singing professionally for well over 50 years. Meanwhile, he's most notably in the classic rock band, Led Zeppelin. Plant's range and vocal nuances are incredible and have inspired many singers of various genres.  After Zeppelin, Plant began to experiment with different styles and bands. Which includes folk with Alison Krauss and his group Band of Joy. He continues to perform and record and is still amazing!

John Hiatt – 08/20/1952
What can't John Hiatt do? He's a songwriter, pianist, singer and guitarist who can play a wide variety of musical styles. Not only this, but he has written songs for a lot of the musical elite.  This includes, Ry Cooder, Joe Bonamassa, Eric Clapton, Bonnie Raitt and Jewel to name a few.  Furthermore, he's kept a few of his musical gems for himself and has been nominated for several Grammy Awards on several occasion.  Lastly, he is considered "one of the most respected and influential singer/songwriters to this day.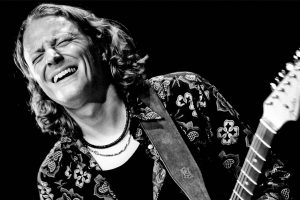 Matt Schofield: 8/21/1977
British blues guitarist, singer-songwriter, and record producer who has received a wealth of praise for his award-winning band, The Matt Schofield Trio. The guitarist formed the organ trio in 2000 and has since received worldwide recognition for its fusion of blues, jazz, rock, and funk. Furthermore, he has received Guitarist of the Year in 2010, 2011, and 2012 from the British Blues Awards Hall of Fame.
Glenn Hughes: 08/21/1952
Multi-faceted rock bassist and vocalist who has been performing and touring since he was seventeen. He was a founding member of the funk rock pioneers Trapeze, a member of Deep Purple for a few years, and worked with Tony Iommi and Black Sabbath. Hughes joined forces with a few blues and rock veterans to form the super group Black Country Communion. Hughes still today continues to tour extensively. 
John Lee Hooker: 8/22/1917
Prominent country blues musician known for his unique talking blues singing style and hypnotic guitar style that often mirrored the boogie-woogie of a piano. He leads an extremely prolific recording career which began in 1948 with the classic "Boogie Chillin" and continued until his passing. During his lifetime, he was inducted into both the Blues and Rock & Roll Halls of Fame and won numerous Grammy Awards, including the Grammy Lifetime Achievement Award. His music has inspired and been performed by the likes of Buddy Guy, The Doors, Jimi Hendrix, Van Morrison, Bruce Springsteen, R.L. Burnside, and AC/DC.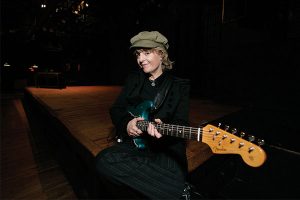 Debbie Davies: 8/22/1952
Multiple Blues Music Award-winning guitarist who has in addition to leading her own musical career since the early 90's has also been a member of Maggie Mayall & the Cadillacs, Fingers Taylor & the Ladyfinger Revue, Double Trouble, and Albert Collins' backing band, the Icebreakers.
Help us with our mission of Keeping the Blues Alive in schools! To learn more or donate to Keeping The Blues Alive, visit our website at https://keepingthebluesalive.org/