Week of Sept 22nd Yields Another Double Donation!
ava, mo – Music is a gift that never stops giving!  Joe Bonamassa, himself, will tell you how greatly music has shaped his life, and has provided a solid foundation for him over the past 20 years.  That is why we strive so hard to make a difference in the world of music – because it is a universal language that has the greatest impact on this Earth.  Giving back to music programs makes Joe feel complete.  Giving back to music teachers makes this foundation have validity and integrity.  Giving music to the next generation secures our future just as it enriches their own!
The people who donate to Keeping The Blues Alive Foundation are people who pause for a moment, to think about how they can change the world, how they make a difference (no matter how small) and of course, they want to feel like their donation went to something real and tangible.
Every week, as the donations come in, we constantly shift our priorities as we see these small amounts come in, and we chose the best fit and the most timely music project to fund.  This time, two schools in the Mid-West fit that mold, and we will tell you a little bit about them…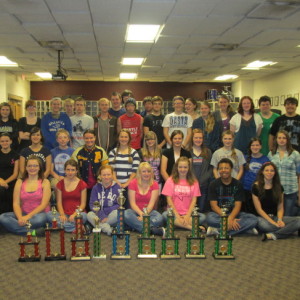 In Ava, Missouri, a young vibrant music teacher – Mrs. Sacco is preparing her lesson plans and rehearsal benchmarks for the week.  Every student from the woodwinds, brass, and percussion areas need some work but one section in particular needs something more than the others.  They're running out of implements for their shows, and they've already paid their dues!  She may have the option of submitting a request to the school administration but let's be honest – what's the success rate of actually getting what you need for your class, in a timely manner, without a holy war over who gets more money from the school's limited budget?  We're sure it's pretty low.
Unfortunately, even the most successful of young music teachers like Mrs. Sacco, cannot reproduce new mallets and sticks out of thin air.  If they could, Mrs. Sacco would be set!  She received her Bachelors of Music Education from Missouri State University and was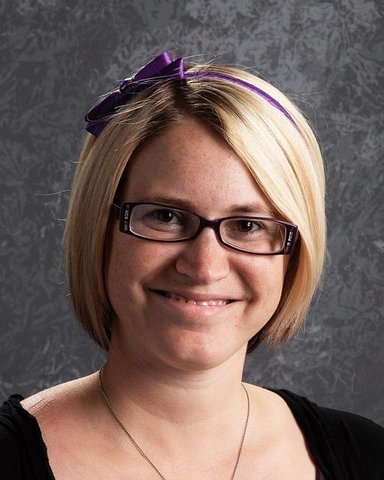 Missouri Collegiate Music Educator's (CMENC) President and another year as the Southwest Seven State-Regional CMENC President.  Her time was also split between the PRIDE Band and as a loyal Sigma Alpha Iota sister where she is still an alumnae President.  Receiving her Masters degree in Secondary Education from Drury University was just the icing on the cake, and now these students in the Ava High School music program have a solid foundation for a bright future!
However, in the low economic areas of Missouri, there's no way that these kids would be able to afford new mallets every time they need them.   So Mrs. Sacco pulled her resources together and posted a project where she could request new drumsticks, mallets, and percussive implements for her band program so that the percussion section could keep up with the musical demand of the compositions they will perform.
Half of the donations we received, allowed us to donate the money for the project, along with one other (anonymous) donor.
st. paul, mn – A little over a month ago, a documentary called "TEACH" aired during a CBS prime-time.  The documentary, hosted by recording artist and actress Queen Latifah, featured four primary and secondary school teachers faced with the task of elevating their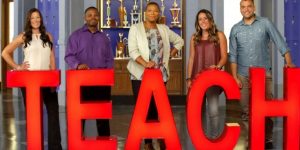 students to a series of state wide tests and evaluations.  One story that stood out in particular was the case of Ms. Shelby Harris, whose math students benefited from a new teaching method where the students could all perform math problems around the classroom at the same time, while showing their work on wall-sized whiteboards.  The teacher could then monitor their progress simultaneously as the kids were responsible for showing all their work.
We had wondered how this could translate into the music classroom, and saw an opportunity when Ms. Michaelson at St. Paul City Primary school put in a request for whiteboards.
"I am asking for enough whiteboards and markers for every student to have one of each. Currently, my classroom has four student whiteboards. I would like to use these supplies to work on composing rhythms, musical form, and improvisation. They will be a tool to check musical understanding quickly. With the whiteboards, students will be able to share their answers with me and with partners or groups… I want every child who comes into my classroom to have the same whiteboard and the same marker and then use them to answer questions or dictate rhythms I have said/clapped."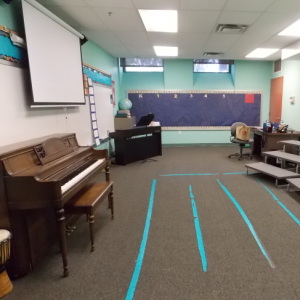 This 360 degree teaching method will allow the teacher stay mobile throughout the classroom, get the children up out of their desks, and provide an interactive learning atmosphere.  As the teacher dictates new rhythms to the class, the students are responsible for drawing the rhythm on the board.  Quill.com sells these materials online so access to these materials is technically, a breeze.
As the school year begins to pick up with more homework, more reading, and activities, we are excited to be a part of this growing legacy of prosperity for students today.
We are proud of major music advocates like VH1's Save The Music program and Grammy's MusiCares for what they have been able to accomplish, but we also know that there are many many other schools who, although they don't have the same resources and talents as other wealthier school districts, could still u  This is proof that every donation helps! Your dollar goes a long way with Keeping The Blues Alive.