Goodbye Jack Bruce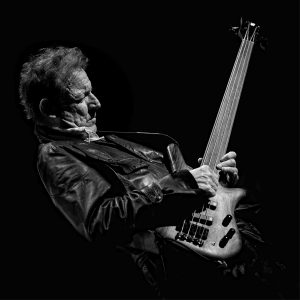 Last Saturday, October 25th, was a sad day indeed as word spread through the music world of the passing of Jack Bruce, a musician of great influence and who many considered to be one of, if not the, best bassists of all time. Born in Scotland on May 14th, 1943, his musical parents imparted in him both a fascination with jazz and a determination to take on numerous instruments. His teens saw him in a number of bands, win a scholarship to the Royal Scottish Academy of Music, and tour Europe before settling in England. He quickly dove into London's jazz and blues scene where he first joined Alexis Korner's Blues Incorporated in 1962 before co-founding the Graham Bond Organisation in 1963 (both of which featured drummer Ginger Baker). He exited the group two years later which was followed by a brief spell with John Mayall & the Bluesbreakers (alongside Eric Clapton on guitar) before joining up with the outfit Manfred Mann, whose pop-centered approach to R&B failed to captivate the rising bassist for long. In the middle of 1966 Bruce was invited by Baker and Clapton to complete a promising power trio, a supergroup that would feature "the cream" of England's musical crop. Thus Cream was brought into existence in July of that year. The trio quickly rose through the ranks to become the top band in the country, in part thanks to Bruce's powerful vocals, instrumental prowess, and lyrical genius. Cream revolutionized rock & roll and pushed the bounds of blues, psychedelic, and hard rock like no band that had come before it. In spite of all this success and influence, the group crumbled and broke up in late 1968.
The split opened the door for Bruce to create the music that he truly wanted to, which was to include elements of rock, world music, R&B, blues, classic music, and, above all else, jazz. It was in 1969, with Songs for a Tailor, that the composer and renowned bassist began what would become a storied solo career which would see nearly twenty albums released over the next forty-five years. Those four and a half decades also brought about numerous opportunities for collaborative efforts as Bruce both teamed with and was sought out by some of the biggest names in music. The musicians with whom he worked with include Tony Williams, Frank Zappa, Gary Moore, Ringo Star, Rory Gallagher, John McLaughlin, Leslie West, Charlie Watts, Ian Stewart, Robin Trower, Cozy Powell, Peter Frampton, Steve Cropper, Lou Reed, Bernie Worrell, Vernon Reid, Joe Bonamassa, and John Medeski. He would also work with his former bandmates Eric Clapton and Ginger Baker time and time again, which included the first Cream performance in twenty-five years at the legendary trio's 1993 Rock and Roll Hall of Fame induction and a number of full-fledged and highly successful reunion concerts in 2005. Jack Bruce's contributions to the development of music over the decades have been recognized a number of times. In addition to his Rock Hall induction, the Recording Academy presented the bassist with a Lifetime Achievement Award in 2006 and he has been bestowed with the Bass Player International Lifetime Achievement Award a number of times at the NAMM Show. Having laid the foundation for the bass guitar's place in rock music, Jack Bruce has and will continue to influence countless generations of musicians. His passing has left a hole in the world of music that can never quite be filled. Thank you Jack Bruce for all that you did and the music that you lovingly created. Rest in peace.
Photo by Marek Hofman.